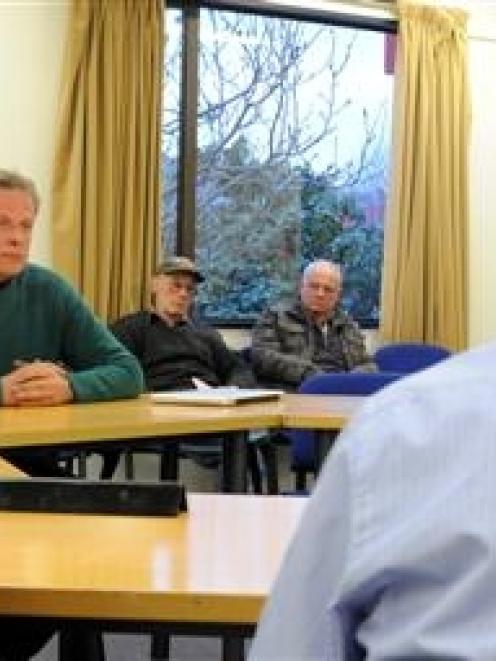 Dunedin city councillor Lee Vandervis was accused of "electioneering" when he faced up to the Mosgiel Taieri Community Board yesterday.
After the publication of an opinion piece in the Otago Daily Times in May, in which Cr Vandervis called board meetings a "charade", some chairmen "seatwarmers", and the paperwork they generated only fit for his log burner, the board invited him to a meeting to gain an understanding of what it did.
Cr Vandervis accepted the invitation, but spent the meeting checking emails and searching the internet on his computer.
He told the ODT he was glad to have brought it because the meeting was not worthwhile, although the informal chat he had with the board afterwards was, as the parties "covered a bit of ground".
Cr Vandervis told members his view was "widely held by councillors".
The community board structure, in which members had no delegated authority, was a "straitjacket" and the money paid to boards would be better spent on community projects.
"I'm sorry that I've upset people in playing to the media ... at least this way we get the issue in the public arena. We are facing a crisis in the city council; it's a mini Greece in terms of what we spend and what we can afford.
"At some point, we've got to realise we can't afford 15 councillors; we need seven.
"We can't afford a regional council; we need to absorb it.
"We can't afford community boards; we need community committees.
"I'm trying to get a situation where Dunedin city can actually pay its councillors ... at a level where they can actually serve as full-time councillors, and the reason we can't do it here is because we are paying 36 members of community boards out of the same pot. If the city was flush, this wouldn't be an issue," Cr Vandervis said.
Deputy chairman Barry Barbour agreed boards were "muzzled", but accused Cr Vandervis of "electioneering through the media", as the board had no control over how much it was paid and the work it could do.
Other members argued their role was an important link between community and council.