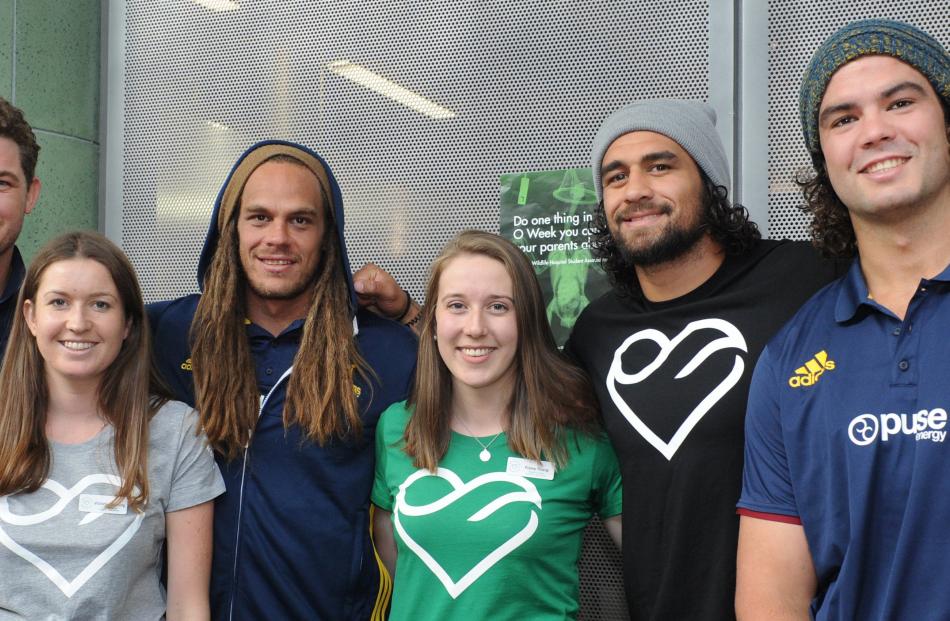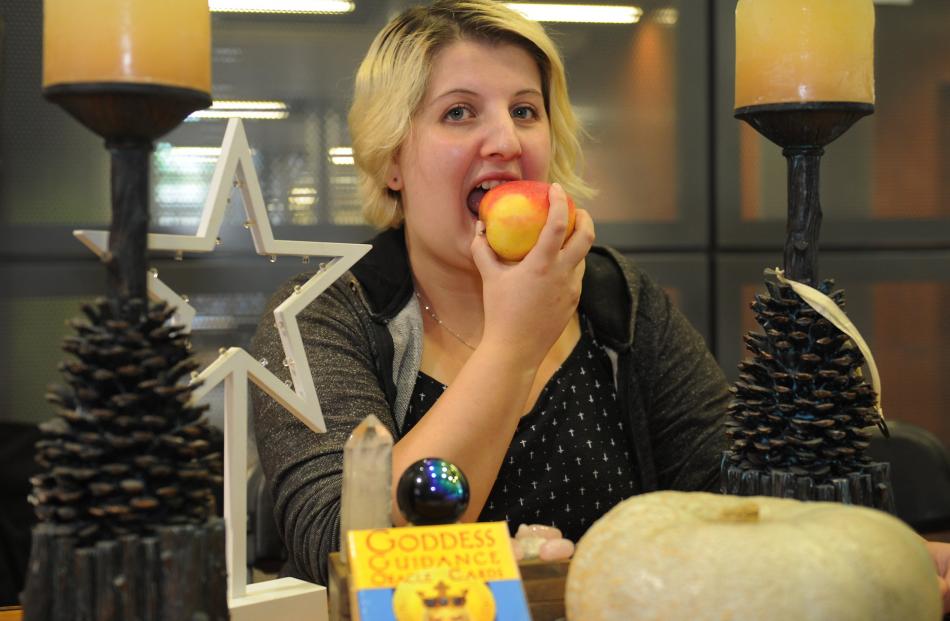 It is the day when students realise a passion for hobbies they did not know existed.
Thousands swarmed the University of Otago link building yesterday for Orientation Week clubs day.
In the morning, the Wildlife Hospital Students' Association stall had a visit from their ``community partners'' the Highlanders.
Lock Jackson Hemopo was singled out as the player most keen on critter conservation.
``The sea lions come to watch us when we have a surf.''
Loose forward Dan Pryor said, ``We have to look after them, bro.''
The club seated next door, players of fantasy card game Yu-Gi-Oh, were not perturbed by the towering sportsmen.
Club member Ollie King said the rugby players even showed some interest.
``I had a chat with them and apparently they played it as kids and were into it. They were on board and supportive.''
The club tried to sign up Act New Zealand Party leader David Seymour, who was stationed nearby, but to no avail.
However, they had more than a dozen recruits by yesterday morning, which they attributed to ``nostalgia factor''.
One of the more quirky stalls was the Pagan Society.
Member Vittoria Hackett said it was a nature-based religion focusing on rituals.
``There are people who believe in magic, people who don't, people who believe in tarot cards, people who don't.
The desk was decorated with candles, apples and a pumpkin.
``We do a lot of growing our own food.''
Nearby, Joel Cunningham was twiddling a glass orb as part of the Fire and Circus Club.
``It's probably one of the longest-running in the university. It'd be 40-plus years, with name changes.''
The group had a large stock of fire sticks they made themselves.
Near the end of the room was the Tea Society, which also had a steady number of sign-ups.
Member Amber Cost said this was because ``high tea is very important''.
The group enjoyed a range of loose-leaf teas together.
Anyone who thought tea was tasteless should try black peach and mango, Ms Cost said.
She did not like coffee, but had no problem with people who did.
``If there was a coffee society, we might just have to set up on opposite sides of the room.''