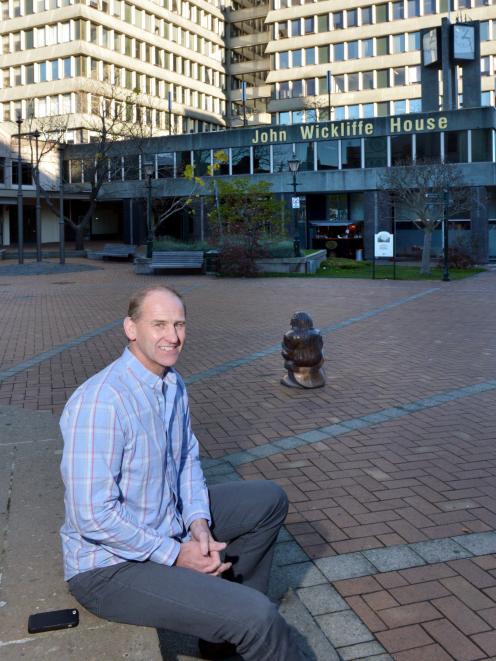 A new group created to push for improvements in Dunedin's Exchange says the area should be a ''showcase'' for the city.
Tony Offen, a Dunedin businessman and John Wickliffe House co-owner, has created the group Vibrant Exchange to work with the Dunedin City Council on planned improvements.
The informal movement so far represented the building's co-owners and their interests, but Mr Offen told the Otago Daily Times he hoped to expand the group's reach over time.
His move comes just days after the council endorsed a $37.1 million central city improvements plan, and brought forward a $602,000 upgrade of Exchange Square.
Mr Offen said he supported the council's plans, but wanted to have more direct input to help refine the details.
He had worked in the area for 20 years, and, after more than a decade of slow growth, was encouraged by a period of new investment in recent years.
That included the revitalisation of heritage buildings in the area, and the arrival of new and relocating businesses, he said.
It also includes the rebirth of the former chief post office as the new home of Silver Fern Farms and a 121-room, four star-plus hotel, which is opening in the building in October.
Mr Offen said the focus should be on the area as a business and hotel ''hub'', particularly as an increasing number of guests were set to be drawn to the area's accommodation, before catching their first real glimpse of the city.
''Later this year, a new hotel in the old post office building will be opening and more people will be beginning their Dunedin experience from the Exchange.
''It is time to make the area a showcase,'' he said.
That could also include planning for the eventual return of cable cars, if the Dunedin Heritage Light Rail Trust's plans to reintroduce a High St service - linking Mornington and the Exchange - eventuated.
''The cable cars were sort of synonymous with the Exchange a way back, so I think if there was an opportunity to include that . . . certainly you'd be open to ideas.
''I'm sure that's an idea that would be put on the table,'' he said.