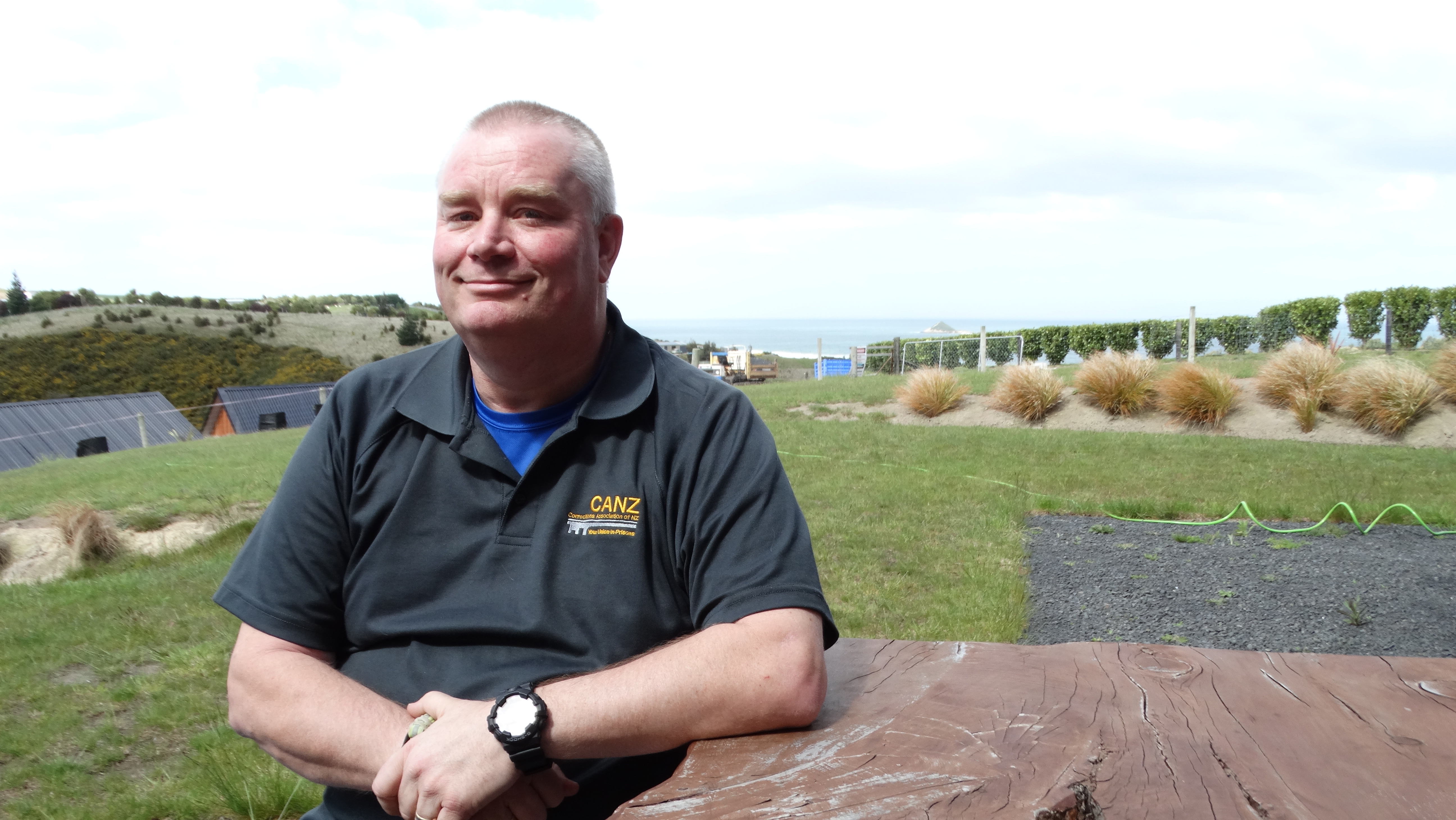 Clumsiness, tripping and fatigue were the first signs that all was not well for Paul Dennehy.
The 53-year-old principal corrections officer, union man and volunteer firefighter is facing a tough fight after being diagnosed with motor neurone disease (MND) on March 12.
A member of the Brighton Volunteer Fire Brigade, Mr Dennehy completed the Sky Tower Stair Challenge in May 2018.
But a couple of months later he noticed he was tripping over his own feet and dropping the occasional plate.
Mr Dennehy and his wife, Elvina, initially believed he had a virus, but blood tests were clear.
After returning home to the United Kingdom early this year when his mother died, Mr Dennehy found he was becoming more and more fatigued.
"I would get very tired after walking not very far, but I just put it down to being unfit,'' he said.
A staff member at the Otago Corrections Facility near Milton for the past 12 years, he was promoted to principal corrections officer, a job he had always wanted.
"But I noticed being back on duty there, with all the gear, was really tiring.''
Concerned by his levels of fatigue, Mr Dennehy was referred to a neurologist at Dunedin Hospital, who highlighted other issues, such as twitching in his arms and legs.
After a battery of tests in hospital, which showed only 10% of his muscle fibres were working, he was diagnosed with motor neurone disease.
"That evening, the specialist came and spoke to us and gave it to us straight up,'' Mr Dennehy said.
"So that was that.''
Unfortunately there is no cure for motor neurone disease , a life-shortening neuro-degenerative disease, which robs people of movement, speech, and eventually their lives.
More than 300 people are living with the disease in New Zealand.
"The big questions for my wife and I have been `how did I get it?' and `how long have I had it?','' Mr Dennehy said.
"But, unfortunately, they don't know and they can't tell you, which is quite frustrating.''
A New Zealand citizen, Mr Dennehy has lived in the country since 1995, and met and married Elvina 15 years ago.
She has two adult children and the couple have five grandchildren.
Describing Elvina as "my rock'', Mr Dennehy said spending time with family was a great joy in his life.
He also gets pleasure from the couple's "wonderful'' home, a 2ha lifestyle block overlooking Brighton.
"I don't want to be a burden to my family, so I try to keep as positive as I can, but there are still days when it feels very unfair.''
Adjusting to "the new normal'' could be a challenge, especially a loss of mobility, but Mr Dennehy is surrounded by a health team based at the Isis rehabilitation centre at Wakari Hospital and also a support worker from MND New Zealand.
Since his diagnosis, Mr Dennehy has had "fantastic'' support from the management at the Otago Corrections Facility and the Corrections Association union, of which he is national vice-president.
"They have been very flexible and responsive to my needs, which I am very grateful for,'' he said.
"And for me, keeping on and staying active are very important.''
Mr Dennehy is grateful for the support of the Brighton Volunteer Fire Brigade, who he describes as "a great group of people, who do amazing things in the community''.
The annual Walk 2 D'Feet MND event will be held at Wingatui Racecourse on Sunday, November 10, from 10am.
Part of a national programme, the public event will involve a sponsored walk, food and a chance for people to get together.
The volunteer fire brigade will also make an appearance.