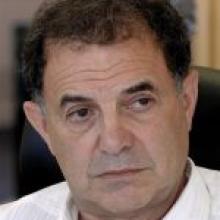 It may take up to six months to fill the Carisbrook Stadium Trust chief executive position, but the delay was in large part to do with finding the right person for the job, chairman Malcolm Farry said.
The position is being advertised in major metropolitan newspapers and on websites by recruitment agency Sheffield, with quality candidates also being "shoulder-tapped" to apply, he said.
"We are after the right person for the job."
As part of the job description, the successful applicant would need to ensure the stadium was completed on or ahead of schedule, and provide an events schedule for the venue.
"This is an excellent opportunity, passionately supported, that offers a skilled senior executive the opportunity to be pivotal in the development and future success of an iconic legacy to the region," the advertisement says.
The trust was yet to receive a report from Sheffield about interest in the position, but it was "early days yet", Mr Farry said.
Dozens of applicants from New Zealand and overseas were expected to apply for the position, which could take up to six months to finalise.
When asked about the salary band for the position, Mr Farry declined to comment.
The position would eventually include responsibility for the Dunedin Centre and the Edgar Centre under a new management structure, Dunedin Venue Management Ltd.
Former stadium trust chief executive Ewan Soper's contract ended in March.