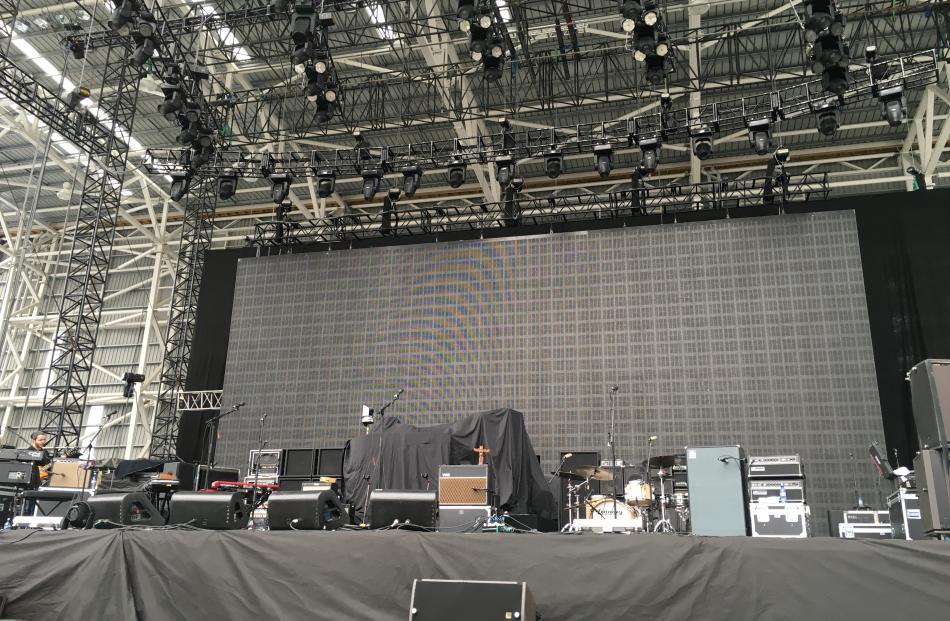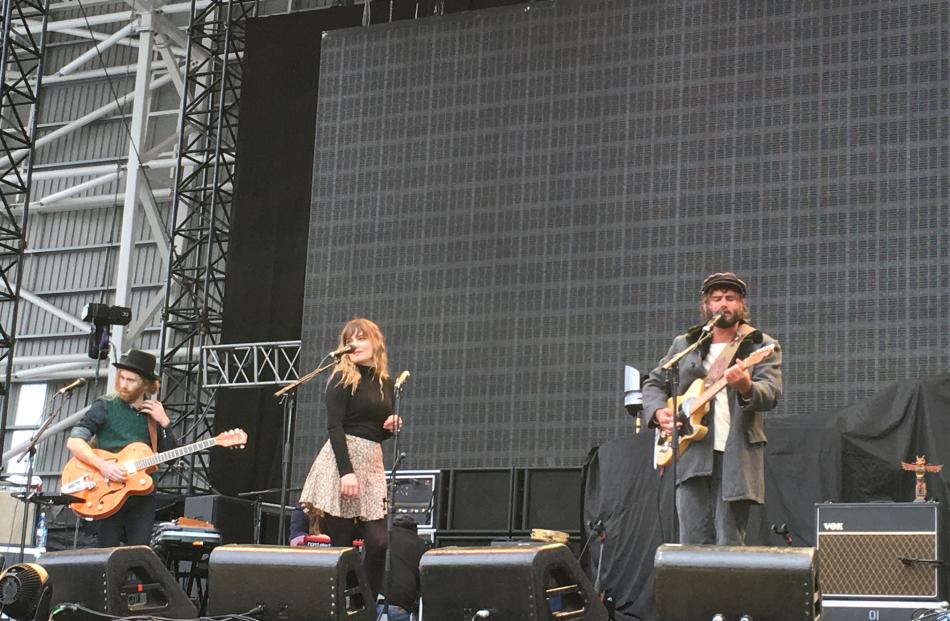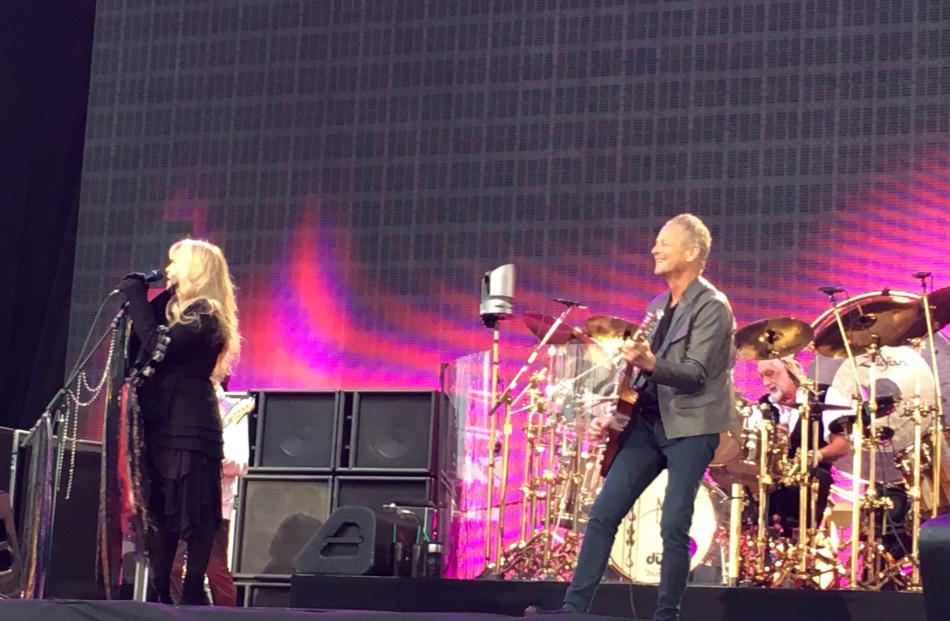 Two hours after taking the stage at Forsyth Barr Stadium, Fleetwood Mac shows no sign of flagging on a cold Dunedin night.
The band's most revered lineup was greeted by a roar from the crowd of about 35,000 when it strode beneath the lights.
Mick Fleetwood, John McVie, Lindsey Buckingham, Stevie Nicks and Christine McVie - those responsible for groundbreaking 1977 album Rumours - opened with The Chain.
The receptive crowd has been treated to songs including Sara, Little Lies, Think About Me and You Can Take Your Own Way.
Earlier, Support act Angus and Julia Stone arrive on stage about 6.30pm, as Forsyth Barr Stadium steadily fills.
Those who had shuffled along Dunedin's streets on a cold night were warmed by the Australian brother and sister duo's upbeat folk-pop, which included recent singles Heart Beats Slow and A Heartbreak.
One of those heading to the concert this evening was Alison Knowler, of Invercargill.
She said the concert had been "a long time coming'' and she was "chuffed'' they were playing in Dunedin.
She had been a fan of the band since 1978 when they released the album Rumours.
Her friend Donna Bowman, also of Invercargill, had been to other concerts at the stadium and thought it was "amazing'' to have such a good venue serving the bottom of the South Island.
Other fans had come from as far afield as Palmerston North and Auckland.
The concert is expected to finish about 10.45pm.