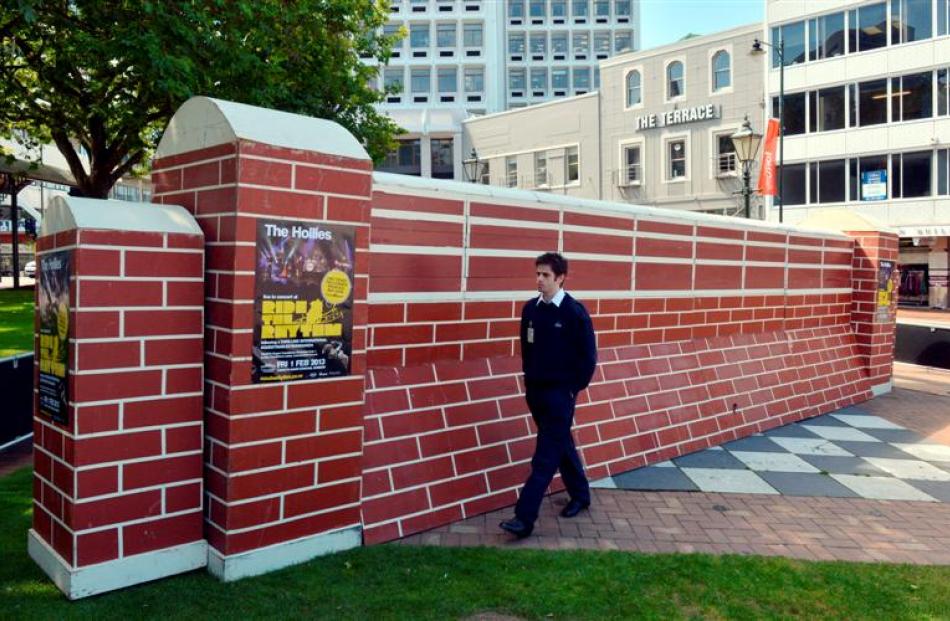 The large wall put up in the Octagon yesterday demonstrates what showjumpers will need to clear to break a New Zealand record at Ride the Rhythm next Friday.
Event organiser Kevin Hansen said if showjumpers cleared the 2.21m wall they would break the New Zealand height record by 8cm and win $70,000.
The New Zealand record was set by Allan Goodall and his horse Skud, in Hastings in 1984, when they cleared 2.13m, he said. The 2.4m world record was set by German rider Frankie Sloothaak and horse Optiebeurs Golo in Belgium in 1991.
The wooden wall will be in the Octagon until noon on February 1. A security firm would guard it until then, he said.