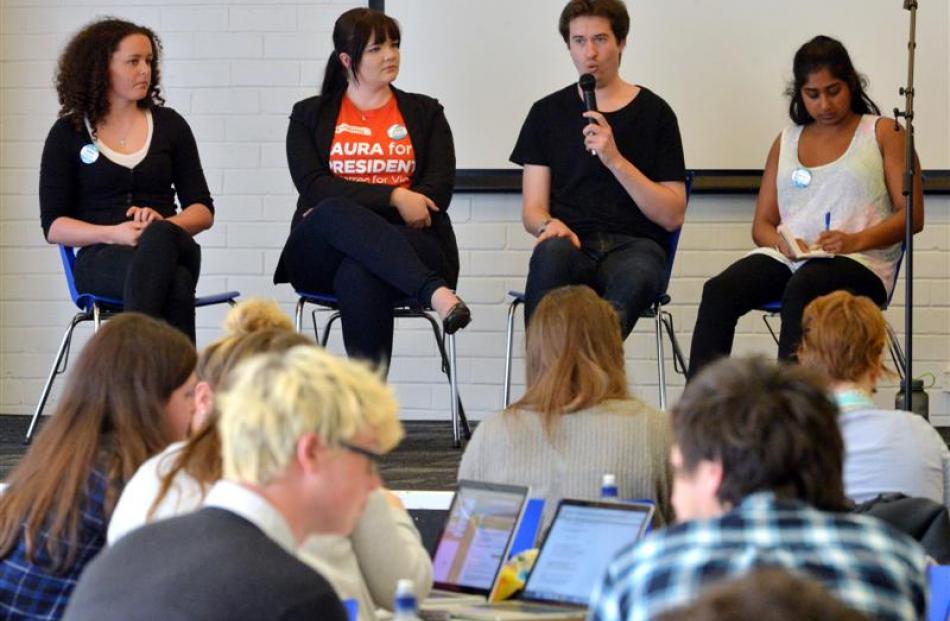 Student presidential candidates debated student allowances, living conditions and engagement with students yesterday afternoon.
Incumbent Otago University Students' Association (OUSA) president Paul Hunt is running against Laura Harris, Nina Harrap, and Payal Ramritu.
Acting president Isaac Yu, who moderated the debate, opened by assuring the several dozen attendees the pizza would arrive in 45 minutes' time.
''I know that's all you're here for,'' he said.
All candidates spoke about students' financial struggles.
''Student allowances and student loans aren't enough to cover expenses,'' OUSA finance officer Ms Harrap said, expressing a sentiment largely echoed by her fellow candidates.
Ms Ramritu largely focused her comments on the work she had accomplished as OUSA welfare officer this year.
She was the ''most competent'' candidate, she said, because she was ''less talk and more action''.
Ms Harris, who is running on a ticket with eight other candidates for various positions on the OUSA's executive, said this year's OUSA executive ''has not done as much as they can this year''.
''We would like to see that change.''
Mr Hunt said he was ''not an activist president'' and his biggest strength was having been president this year.
Voting on the OUSA website opened yesterday and will close on September 30.