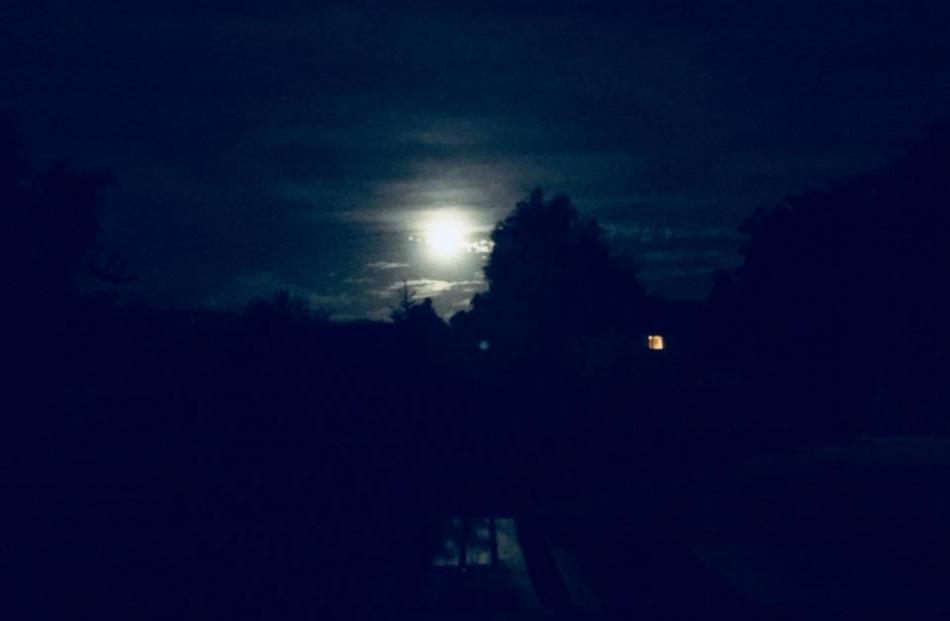 Otago provided a howler of a view early yesterday as a full wolf moon rose above the city.
Packs of people photographed the super moon across the Otago region, which is the second in a trilogy to grace our skies in two months.
The first one was on December 3, the second was yesterday and the third will be on January 31-February 1.
Yesterday's was the biggest and brightest of the three super moons.
Otago Museum director and astronomer Ian Griffin said it was noticeably larger and brighter than super moons he had seen in 2017.
''It was also very pretty because there was a little bit of fog over the city, and where I was on top of Saddle Hill, I had a view over the city towards Mt Cargill, and the moon was lovely and red as it rose and the sky was a deep blue - it was a really lovely sight.''
He said a super moon occurred when the moon was at its closest point in its orbit around Earth, which made it appear up to 14% bigger and 30% brighter than full moons that occur near the far side in the moon's orbit.
He said the term full wolf moon came from the Old Farmer's Almanac, published in the United States.
In native American and early colonial times, the full moon for January was called the full wolf moon because it appeared when wolves howled in hunger outside the villages.
When two full moons occur within one calendar month, the second is called a blue moon. A super blue moon will occur on the night of January 31-February 1.
''The next one will be fantastic because it will be a total eclipse and I'm really excited about that.
''It will go from really, really bright to a blood red colour over the course of a couple of hours.''