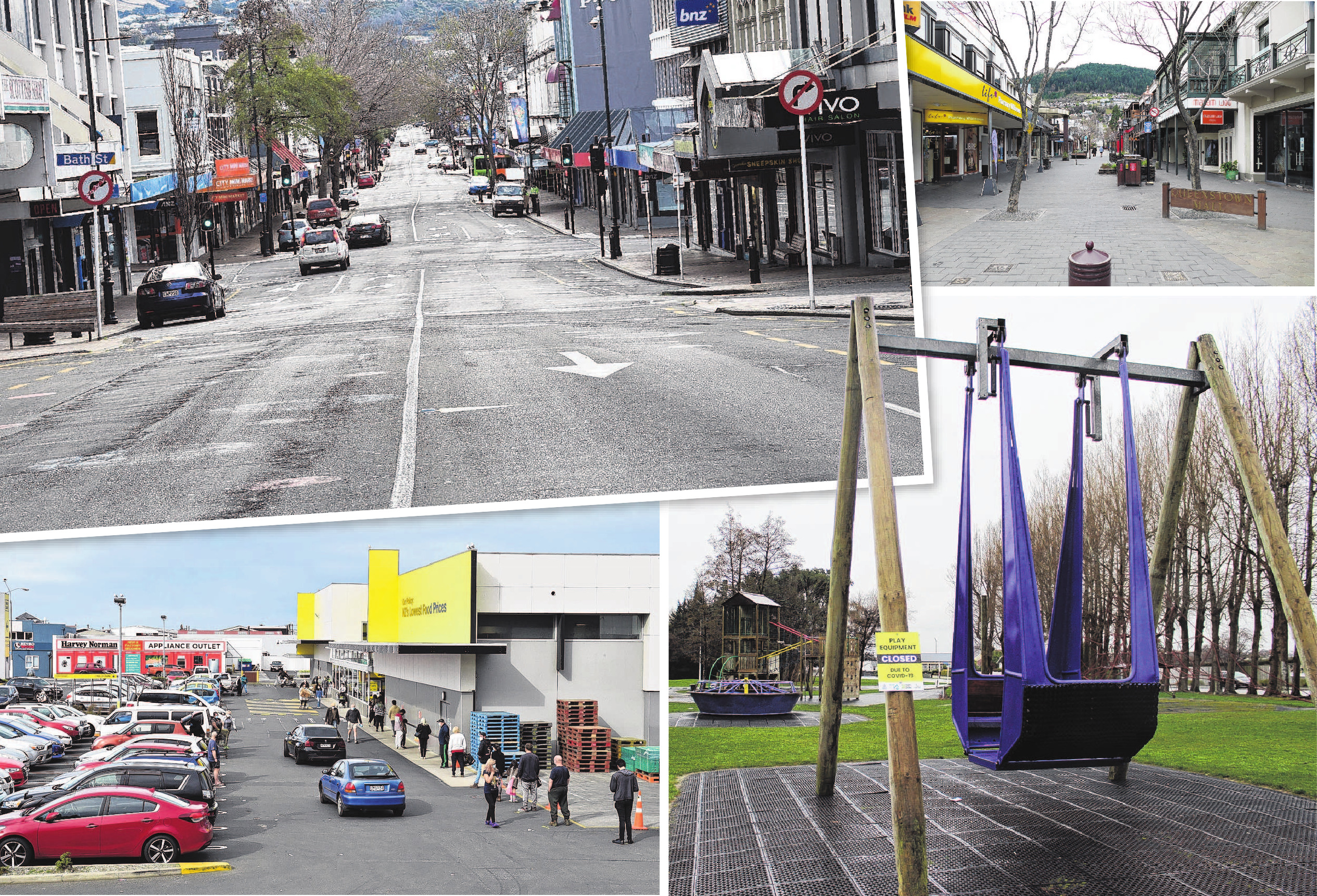 Otago people appear to have done less lockdown panic-buying compared with other parts of the country.
Google's latest Covid-19 community mobility reports have painted a picture of New Zealanders' movements after the alert level change was announced, as well as during lockdown.
The tech giant began releasing the weekly reports for 131 countries during lockdown last year, after it heard from public health officials that the data would be useful in their response to Covid-19.
Its August 17 report showed visits to supermarkets and pharmacies across the country went up by 38% after the lockdown announcement and some regions increased more than 50%.
However, Otago's visits went up the least (out of the regions with complete data), increasing by 25%.
Visits to restaurants, cafes, and shopping centres increased by 12% in both Otago and Southland, which was similar to other parts of the country.
Google's most recent report, based on data from August 21, four days into lockdown, suggests people have generally been not as cautious this time around.
Supermarket and pharmacy visits in Otago went down 25% this year, and 15% in Southland.
A report from March 29, 2020, the fourth day of lockdown last year, showed trips to the supermarket and pharmacies were down 62% in Otago, and 53% in Southland.
Trips to parks and beaches were down just over 80% in both regions last year, while this year they were down about 70%.
Generally, people's movements in the South have not been dissimilar to the rest of the country's during this lockdown.
Nationally, visits to retail and recreation locations were down 81%, supermarket and pharmacy visits were down 21% and visits to public parks and beaches were down 65%.
Visits to pubic transport hubs were down 83% and trips to work were down 55%.
The data is collected from those who have their location history switched on. Google issued a disclaimer that it "may or may not represent the exact behaviour of a wider population".
Community mobility 
August 17 (when lockdown was announced)
Otago
 - Retail and recreation +12%
 - Supermarkets and pharmacies +25%
 - Parks -35%
 - Transit stations -24%
 - Workplace +18%
 - Residential +2%
Southland
 - Retail and recreation +12%
 - Supermarkets and pharmacies +35%
 - Parks -44%
 - Transit stations Not enough data
 - Workplace +11%
 - Residential +0%
August 21 (four days into lockdown)
Otago
 - Retail and recreation -85%
 - Supermarkets and pharmacies -25%
 - Parks -71%
 - Transit stations -89%
 - Workplace -61%
 - Residential +26%
Southland
 - Retail and recreation -86%
 - Supermarkets and pharmacies -15%
 - Parks -68%
 - Transit stations Not enough data
 - Workplace -50%
 - Residential +24%