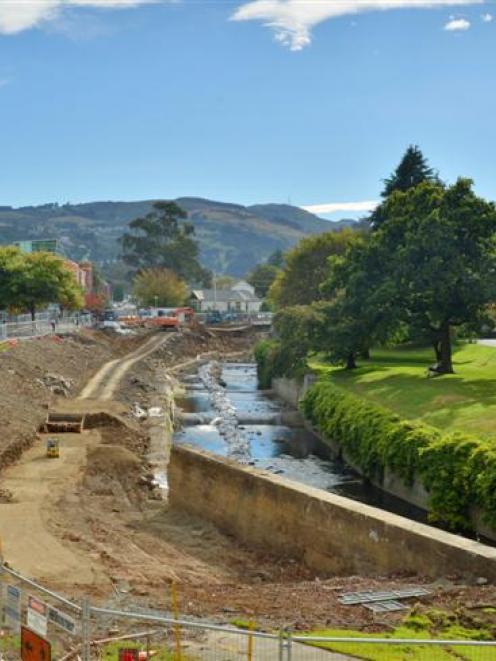 The western bank of the Water of Leith, opposite the University of Otago clocktower building, is being reshaped as the latest phase of flood protection work continues.
Otago Regional Council engineering, hazards and science director Gavin Palmer said the work, by main contractor Downer New Zealand Ltd, was ''well under way'', between the St David St and Union St bridges.
Much of the work involved the western bank of the stretch, as part of a design incorporating graduated access to the stream, which would also increase its flood-carrying capacity.
Mr Palmer said this section of the project was expected to be completed in July.
It had earlier been hoped to complete the work in June but there had been some initial delays in relocating services near the St David St footbridge.
A temporary bridge had to be installed nearby to carry pedestrian traffic, as the existing footbridge could not be accessed by the public during the redevelopment work, he said.