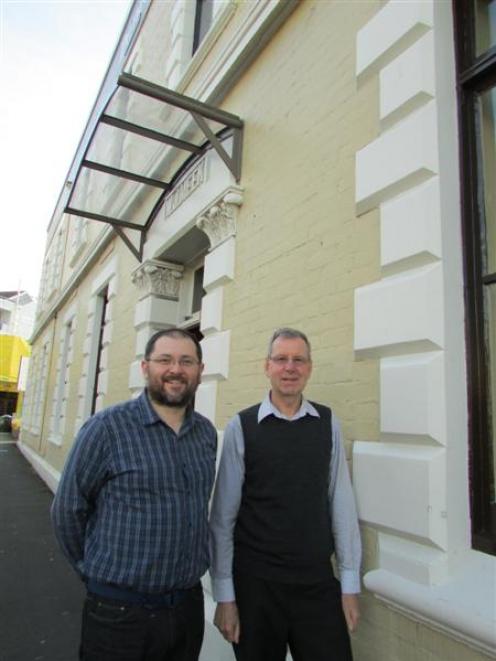 Dunedin community organisations must find ways to shift to a more professional footing to ensure future sustainability and secure ongoing government contracts.
That is the message from the Council of Social Services Dunedin (Coss) Dunedin), which is working closely with its 135 member organisations to help them meet the challenge.
''Some smaller organisations haven't yet grasped the full implications of the [changing funding] situation, so we are working with them to develop strategies,'' Coss Dunedin executive officer Alan Shanks said.
One of the first questions put to social sector and community organisations by Coss Dunedin community support consultant Rob Tigeir is ''why are you here?''
''This is a very important question for organisations to answer, as it is increasingly vital that they can show they are making a difference in people's lives,'' Mr Tigeir said.
Recently, the Ministry of Social Development, Department of Internal Affairs and the Ministry of Health - which provide funding for an array of community organisations - have been moving towards a funding framework focused on ''outcomes''. Organisations are increasingly being required to show they are making a ''tangible, positive difference'' in people's lives.
Under the ''Investing in services for outcomes'' framework, which will take effect in the 2015-16 funding rounds, MSD will look for organisations to be proactive and to work collaboratively with other services.
''The number of people who come through the door is not the focus. Outcomes are the important thing now,'' Mr Tigeir said. Organisations were likely to find themselves being funded under a more business-type model - being paid on ''delivery of service''.
The eventual result of the planned new funding model would likely be that the government would wish to deal with fewer, larger organisations, leading to possible mergers.
Part of Mr Tigeir's role involves providing ''capability mentoring'', using MSD tools which aim to help groups to look at all aspects of their governance and sustainability.
''The biggest challenging is understanding your `outcomes' and being able to prove our worth as community organisations,'' he said.
''If we can't do that, we won't get paid.''