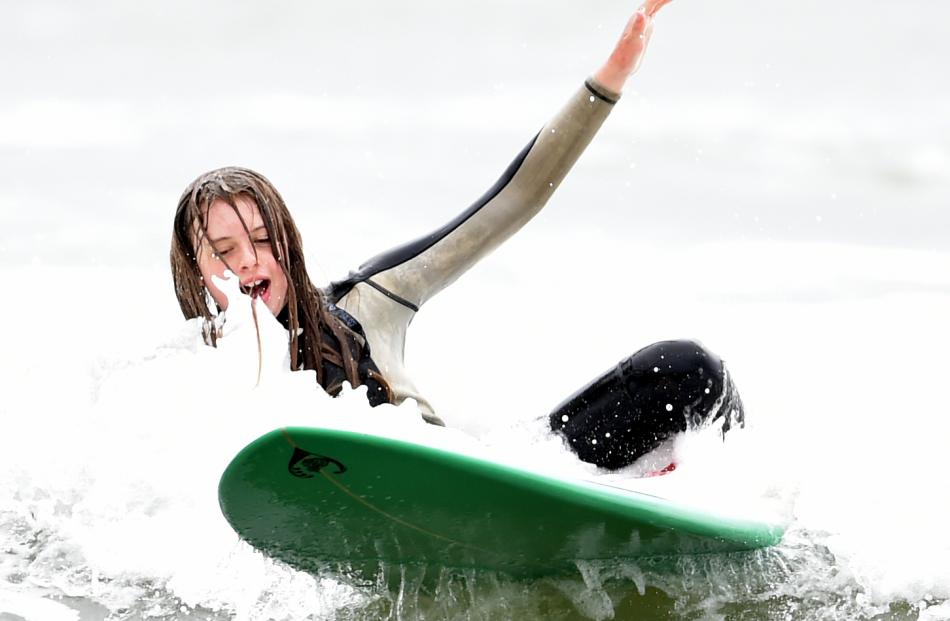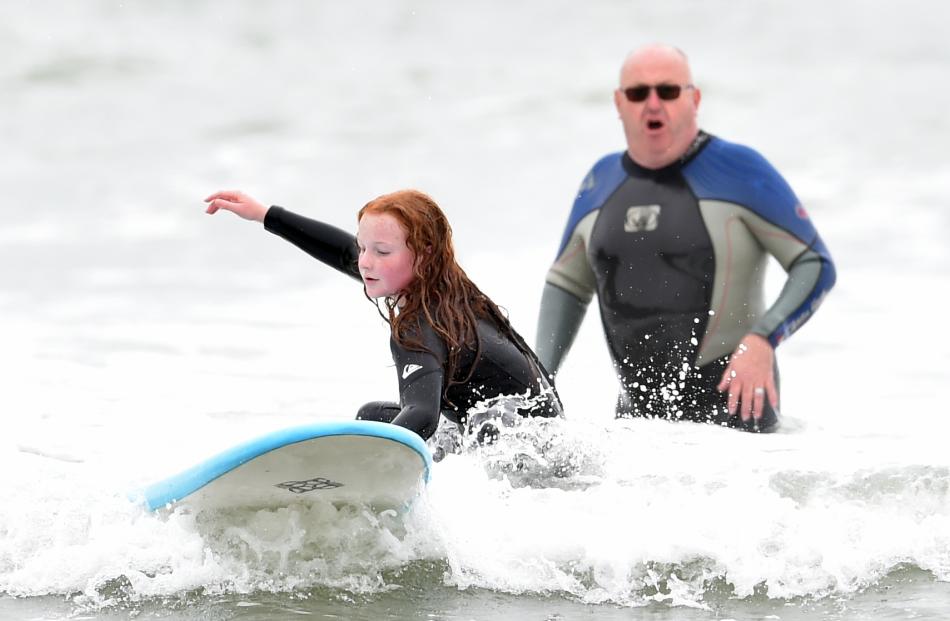 A picture is worth a thousand words, but experiencing a situation first-hand is worth much more.
It is a philosophy that has led Big Rock School principal David Grant to teach water safety skills to his pupils from a surfboard off the coast of Brighton, rather than in a classroom or swimming pool.
Despite chilly conditions yesterday, he was out with a small group of enthusiastic pupils, teaching them about rips, tides, water safety, water survival and the ocean environment, as well as how to surf.
He believed the school was one of only three in New Zealand to do it.
"So far, it's proving to be very successful.
"The reason that we do this is because we think that instead of teaching children about the environment with negative 'telling-off' undertones, we would rather we create a love for the environment around them by providing great experiences.
"Simply put, if you love something, you are more likely to want to care for it."
Mr Grant said the education programme was introduced two years ago to year 7 and 8 pupils.
It was so popular, year 6 pupils were included last year and now the programme is being taught to year 5 pupils.
"It seemed silly not to do this for a number of reasons — things such as meaningful water safety, enjoying their local environment, the physical education programme.
"This year we have introduced boogie boarding into the programme and year 5 pupils are now included."
Mr Grant said one of the bonuses of the programme was it was building self-esteem and confidence among his pupils, which was ''incredibly beneficial'' in other parts of their school lives.