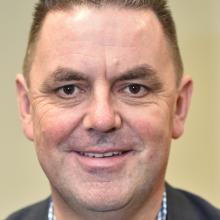 The Southern District Health Board says it is "disappointed" so few boards agreed to join the food service deal with the Compass Group, putting at risk the anticipated savings.
Assisted by government entity NZ Health Partnerships, SDHB is still in talks with the multinational over the savings, a full year into the controversial 15-year deal. Just six DHBs signed up. The board hopes for at least $7 million over the contract term.
"When the DHB entered the contract we were aware that there would be implications based on the number of DHBs that ultimately joined the contract.
"We are naturally disappointed that more DHBs didn't join the contract as clearly greater benefits would have been possible with volume.
"We are working with NZ Health Partnerships to finalise the cost implications with Compass and will share that information when it is available," interim chief executive Chris Fleming said.
The only other South Island board in the deal is Nelson Marlborough, which Mr Fleming ran before being seconded to SDHB. Labour Dunedin South MP Clare Curran called on the SDHB to release the revised savings as soon as they were available due to the level of public interest.
This week, Ms Curran and union representatives met Mr Fleming to discuss the matter.
Ms Curran and the Real Meals Coalition released a statement after the meeting.
"The DHB has told us it will have a report ready within weeks on the revised costings and we have told them that public interest is high and the DHB must be transparent on this issue," coalition spokeswoman Anna Huffstutler said.
The group asked about the State Highway 1 rupture which meant Compass has had to use alternative routes for the meals.
"We were told that food could be frozen for six months before it expired. This did not reassure us.
"We remain concerned that the cost cutting plan by the Southern DHB to enter into a 15 year Compass contract will not deliver the promised savings and that the food quality has been compromised as a result," Ms Huffstutler said.