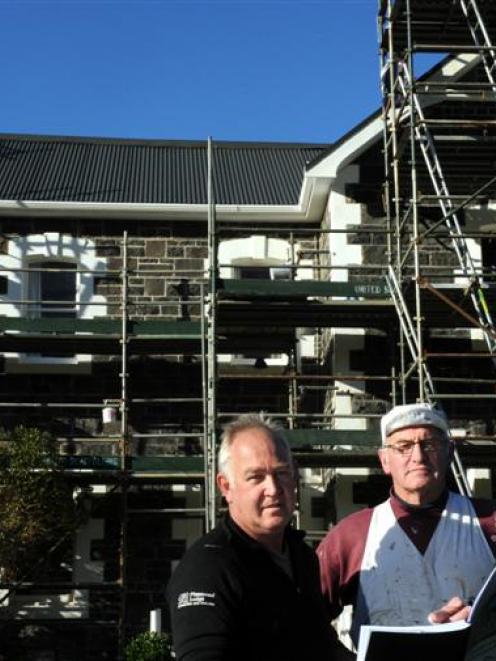 Historic Dunedin building that began as a farm homestead and became a fishing club in a prize location is getting a makeover.
The Tautuku Fishing Club is using a $21,874 Lottery Grants Board funding, topped up by club funds, to do everything from repointing stonework to replacing nine windows and electrical fittings and repainting.
President Brett Bensemann said the club had a conservation maintenance report put together, a ''necessity'' for the historic bluestone building with Oamaru stone quoining.
About two months' work was involved, and that was expected to be finished in about six weeks.
The Heritage New Zealand category 2-rated building was built for the Smaill family in the late 1870s or early 1880s at Smaills Beach.
The Smaills were known for their community involvement and progressive farming practices, and the property remained in family ownership until 1952.
After ownership changes in the 1950s, the property was bought by farmer Fergus Mathieson in 1971 and, as the patron of the Tautuku Fishing Club, he sold the homestead to the club in 1972.
Mr Bensemann said the club had about 130 members, although that figure fluctuated.
''Our prime objective is to restore our heritage,'' he said.
''This is a building of significant heritage to everyone.''