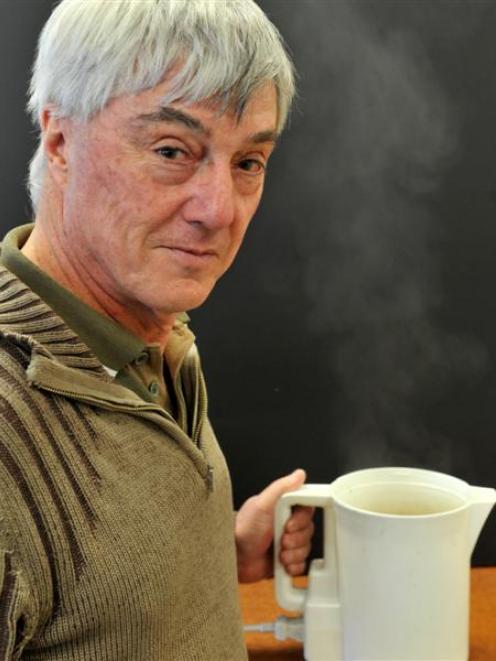 Many myths about energy use in Dunedin households, and elsewhere were exploded in a lively discussion at the University of Otago yesterday.
Associate Prof Bob Lloyd joined forces with Tim Bishop, of the Sustainable Habitat Challenge, and fellow Dunedin resident Chris Freear, of Ethical Power Consulting, to give short talks and take part in a question and answer session.
About 20 people attended the event, which was supported by the university Centre for Sustainability, the Otago Climate Change Network, the Otago Energy Research Centre and Generation Zero.
Prof Lloyd, who heads the Otago physics department energy studies programme, urged greater alertness about the realities of household energy use.
''The main message is to think about what you're doing,'' he said.
Avoiding ''myths'' over energy use would result in money being saved, and energy being used more wisely.
Two key energy-saving moves which Dunedin householders could make were to improve overall home insulation, and ensure hot water storage cylinders were properly insulated, he said.
Many people believed that it was cheaper to run appliances, such as washing machines, at night rather than during the day.
But this was true only if the householders concerned were on night rate tariffs and their washing machines connected to outlets that used that tariff.
Mr Bishop talked on the amount of energy used in a range of household activities, and highlighted the relatively large amount of energy involved in the manufacture of portable computer systems and other advanced electronic items in the home.
Mr Freear took issue with claims nuclear power was ''cheaper than other low-carbon sources of electricity''.
This was clearly false, particularly if wider risks and long-term costs were included, he said.