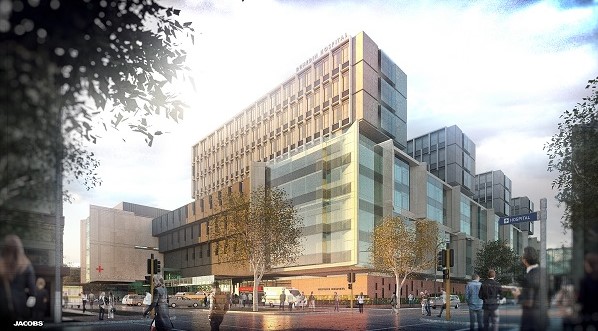 Construction of Dunedin's new hospital is unlikely to derail plans for the city's new separated cycleways, the NZ Transport Agency says.
The transport agency is part-way through construction of the new cycleways on both one-way state highways running through Dunedin, and has largely finished work on the northern sections.
Work to extend the cycleways south, including past the site of the new hospital, was expected to begin soon and be completed late this year.
NZTA southern regional director Jim Harland said on Friday the plans would be reviewed over the next few weeks, but the project was expected to proceed.
"The intention is still to have something in place by the last quarter of this year," he said.
While construction was expected to begin by 2020, the new hospital was not scheduled for completion until 2026, and in the meantime the city's cyclists still faced a safety issue on the one-way streets, he said.
"We still need to do something," he said.
The concrete slabs used to separate cyclists from traffic were "bolted on", and could be removed later if needed, he said.
More detailed design work was also required to ensure the highways provided an "appropriate level of service" for road users and those entering and exiting the hospital, he said.
Options "on the table" to ensure this included converting the one-way streets to two-way, he confirmed, but the agency was "satisfied that we can make this work".
"The hard work starts now."