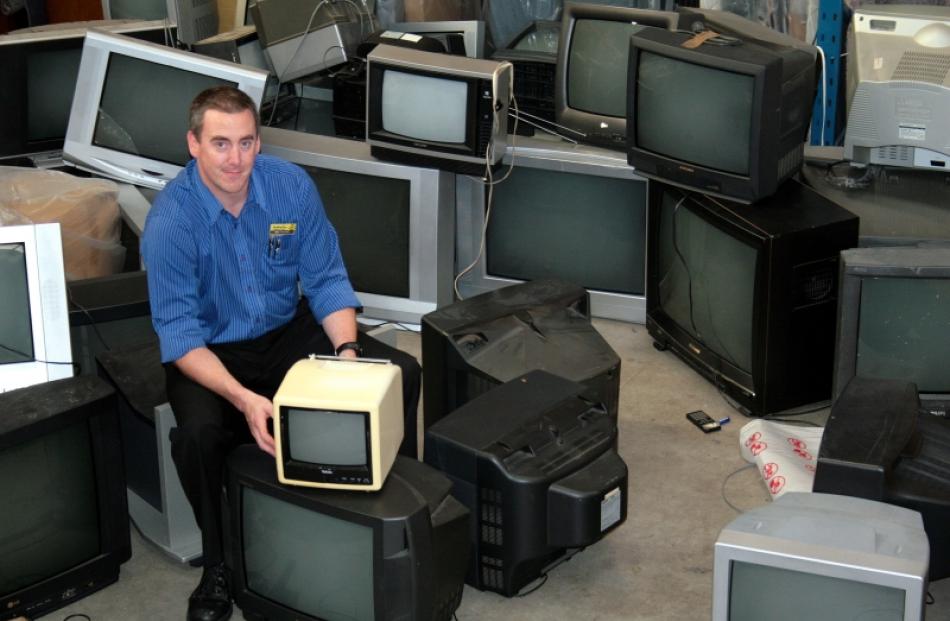 At least 200 television hoarders have taken advantage of a $5 recycling deal in just the first day and a-half of the promotion.
Smiths City Andersons Bay has had a steady procession of cars arriving with old televisions stuffed into the back seat or the boot.
The deal was part of the Government-subsidised ''TV TakeBack'' programme.
In the day and a-half since it was first highlighted in The Star's sister newspaper the Otago Daily Times, Smiths City Andersons Bay assistant manager Blair Biddington estimated that well over 200 televisions had been dropped in.
A lot of people were bringing in multiple television sets. Some older-style LCD televisions were being recycled because they did not have Freeview or were not high definition.
The scheme would last until the South Island switches to digital on April 28.
The Dunedin City Council was in the final stages of putting its $5 recycling deal in place as part of the TV TakeBack programme.
It costs $25 at present to recycle a television at Rummage recycling centre at the Green Island landfill, and council waste strategy officer Catherine Irvine said a lot of people were dumping televisions with their rubbish because it was cheaper.
Televisions contain a lot of toxic materials like lead but a large amount of the material inside a TV could be recycled, Mr Biddington said.