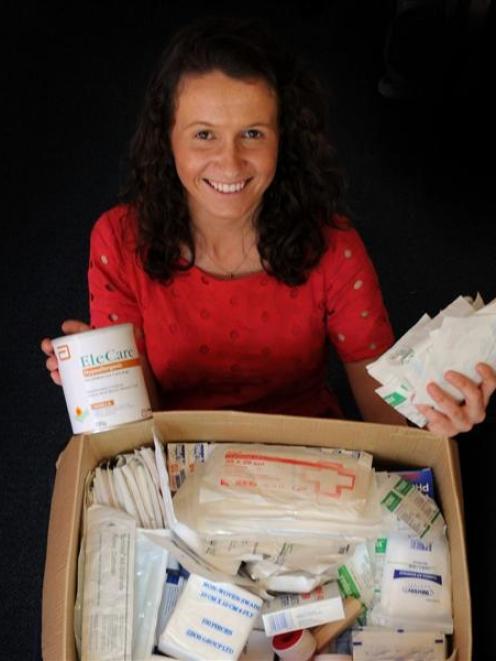 Rather than spending their summer holidays relaxing like most of their peers, two Otago Polytechnic nursing students are about to put their training to good use by volunteering in India.
Jessica Hardegger (20) and Nadia Purcell (24) will leave for Kolkata two days after Christmas and then spend five weeks volunteering at a medical clinic run by the former chief medical officer of Mother Teresa's children's home, Dr Sujit Brahmochary.
The pair were inspired to volunteer after Dr Brahmochary, who now heads the Institute for Indian Mother and Child, visited Dunedin earlier this year and gave a seminar about his life's work, including his time working alongside Mother Teresa.
They will take 20kg of medical supplies with them, to give to the institute.
Ms Hardegger, who has just finished her second year of nursing training, said she was excited to work with someone who had worked with Mother Teresa.
''Coming from a religious background, I have read all of Mother Teresa's books and seen all the videos,'' she said.
She expected ''culture shock'' upon arriving in India, but hoped she would be up to the challenge.
''It's going to be a real challenge and an eye-opener to be working with people in such poverty, who are in desperate need for healthcare but I'm keen to get over there and help out,'' she said.
She said the institute provided free medical care primarily for women and children and she had been told that a large proportion of the patients would be suffering from malnutrition.
If she was not going to India she would have spent her summer relaxing and helping out on the family farm in Winton.
Ms Purcell said she was motivated to volunteer after hearing about the ''unbelievable'' hardship and discrimination faced by women and children in India.
''We don't have that same kind of gender inequality in New Zealand, and it was shocking to learn about it in India,'' she said.
Ms Hardegger said the pair wanted to thank Medical Aid Abroad and Otago Polytechnic for helping them get together medical supplies, and all the other businesses which had supported them with their fundraising efforts.
They had paid for the trip by selling cheese rolls, lamingtons and raffles, she said.