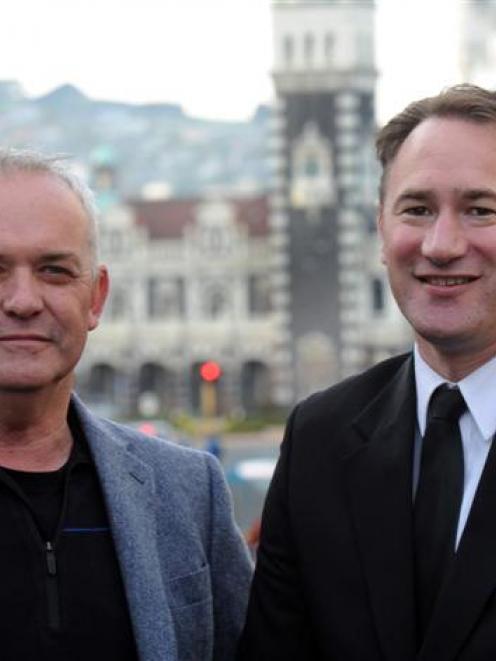 Cut-price Australian airline Jetstar will examine filling the gap in direct transtasman flights to Dunedin but makes no promises.
Jetstar's New Zealand head Grant Kerr and and flying operations manager Richard Falkner were in Dunedin last week as part of its celebrations marking five years of operating in New Zealand.
The visit coincided with the news alliance partners Virgin Australia and Air New Zealand were ending their summer Sydney and Melbourne direct flights to Dunedin.
Mr Kerr said the airline would definitely have a look at the opportunity provided by Virgin exiting that market.
''We are always interested to look at opportunities for growth but any new routes have to be economically viable.''
Mr Falkner said Jetstar had additional aircraft on order and would need to find routes to fly those planes as the airline's services grew.
Mr Kerr said it had been proven in other centres that when Jetstar moved in, it ''grew traffic on that particular sector''.
''We give choice and at an affordable price.''
However, he acknowledged the lack of competition at Dunedin could be an issue.
''We do believe competition drives airfares and stimulates growth.''
Viewing Dunedin and Queenstown airports as a whole, Jetstar was increasing market capacity, with an extra 16,000 seats being put into Queenstown for winter.
It was hoped that extra capacity, along with low fares, would attract Australians to the region.
''We're still trying to stimulate that.''
The airline was part of the team involved in getting night flights operating in Queenstown.
It was still too soon to say how many flights would be added as a result or when that would happen.
''It has to be economically viable and safe and we're doing our own internal investigation on that.''
Mr Falkner said Jetstar fully supported what Queenstown was trying to do but there was still infrastructure to be put in place before night flights went ahead.
''It will give us more operational flexibility, especially in the winter with short days.''
The airline was not seeking to increase its domestic flights from Dunedin to destinations other than Auckland, he said.