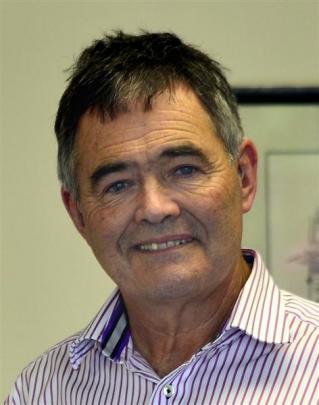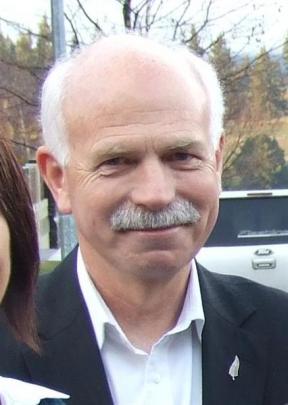 The loss of 73 Dunedin jobs is ''dispiriting'' for a council trying to create more job opportunities, Mayor Dave Cull says.
Any jobs leaving the city was ''serious, and this is a substantial number''.
Asked if those workers could find jobs in the city, he acknowledged that would be difficult.
''I don't think it is an easy market to be finding jobs in these days,'' he said.
''This is dispiriting, because one of the focus of council at the moment, under our economic development strategy, was creating more jobs. We are getting a few wins but sometimes I feel that we are one step forward and two back.''
The decision raised the issue of centralisation.
He noted the New Zealand Post mail centre at Palmerston North would be bolstered, as well as the Auckland and Christchurch centres.
''Nonetheless, I think it is an issue that both local government as a whole and central government should stand back and look across a number of entities and ask those questions - are there benefits from a regional economic development point of view?''He confirmed that the issue of centralisation was raised at a recent central-local government forum.
The movement of jobs to Auckland and Christchurch was placing pressures on those cities at ''a time when they can well do without them''.
The Government was looking at the issues of housing affordability, particularly in Auckland, but, rather than focus on assisting Auckland, ''how about encouraging some of the growth to go somewhere else?'' Mr Cull said.
Relocating to provincial centres would deliver benefits to regions ''that have lost, over the years, some capacity''.
He questioned the decision by NZ Post to select Christchurch as the sole South Island mail-processing centre.
''Is it sensible to put all the capacity in one place?''''Surely, one of the lessons of the Canterbury earthquakes was that it is better to distribute capacity.''
Waitaki Mayor Alex Familton believed the retention of community services and employment was ''very, very important''.
Five employees will be affected at the Oamaru Mail Service Centre, four on a morning shift and the other on an afternoon shift.
Mr Familton was disappointed the decision reflected an ongoing trend by central Government to ''rationalise'' services in such a way communities were disrupted and employment lost.
''It should have been possible to consider local facilities and staff that were already there, rather than expand other areas,'' he said.
Queenstown Lakes Mayor Vanessa van Uden said it appeared NZ Post was arguing rural services would not be affected by the Dunedin closure, but ''time will tell''.
The company's restructuring was in part because of the decline in the use of physical mail and the service being overtaken by electronic communication, she said.
''It's a commercial decision and I guess they weighed up it's more economic to do that than maintain offices and equipment dotted all over the country,'' Ms van Uden said.
''Your heart goes out to people who are losing their jobs and I am sure New Zealand Post would not have made those decisions lightly. No-one ever does.''
Otago Chamber of Commerce North Otago advisory committee spokesman Gary Kircher said, from a business point of view, the loss of community facilities would have an impact.
''It's never good to see jobs disappear,'' he said, but he also acknowledged the falling amount of mail had an part to play.
Gore Mayor Tracy Hicks was unaware of the planned changes when contacted yesterday.
''My immediate reaction would be surprise. I'd be interested to know exactly what it means. I'd be disappointed if there's going to be a reduction in employment and that sort of thing.
''It disappoints me that they make announcements like this and haven't consulted with the council to let us know what's going on.''