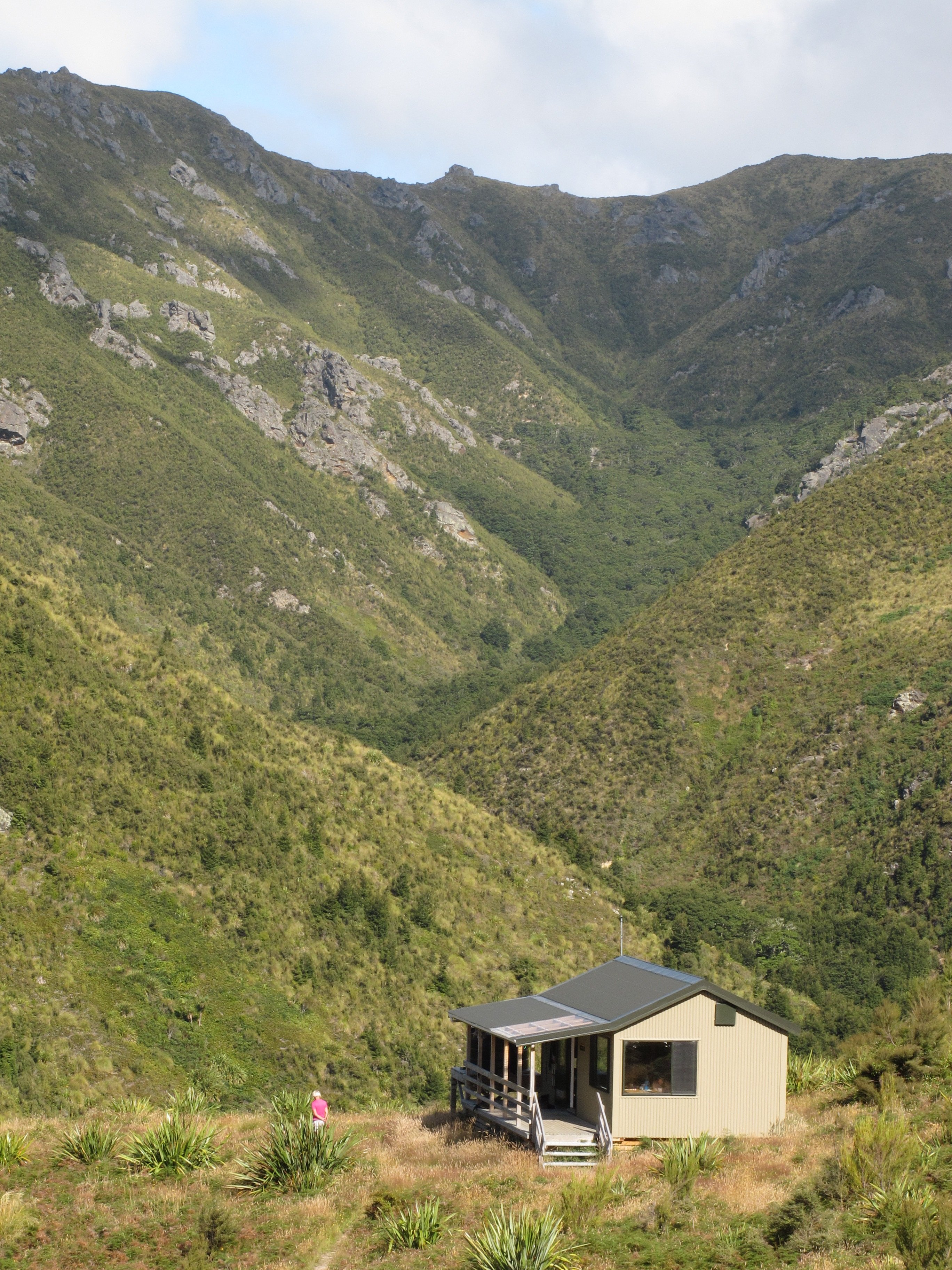 A tramping hut near Dunedin remains popular with locals and visitors.
The Department of Conservation's (Doc) 2020-21 Visitor Insights report, released this month, noted ''Jubilee Hut, near Dunedin had a lot more visitors during weekends''.
Since November, 600 bunk nights have been booked at the hut, which is on the Silverpeaks walking track.
The 10-bunk hut is a four-hour tramp from Mountain Rd, near Waitati.
Doc heritage and visitor senior ranger Shay van der Hurk said while Doc always knew the hut was popular, it was able to confirm it after the hut was added to the booking system.
''We have data from before that but the booking system has given us better insight, particularly around when people are visiting,'' Mr van der Hurk said.
It was most in demand at weekends and on public holidays, especially with Dunedin residents.
After reading many of the hut books from the past decade, Mr van der Hurk estimated about three-quarters of the people who booked the hut were from the city.
There was also a good smattering of people from around the country, as well as overseas visitors, before the border closure.
''I think [one of] the things that make it really popular is that it's in the Silverpeaks, which is a gorgeous bit of New Zealand back country,'' he said.
It is just 30-minute drive from the city centre to the start of the track.
The trek to Jubilee Hut was a bit challenging and a ''classic New Zealand tramp'', which Mr van der Hurk suspected was part of its appeal.
The hut was ''dear to the heart of Dunedin people'', as the original one was built in 1948, on the 25th anniversary of the Otago Tramping and Mountaineering Club.
The current hut opened in 2007.
''It's a quality hut, in a sunny spot with a great view.''
Mr van der Hurk reminded people to stay safe if they were heading to the hut, or anywhere outdoors.
''Silverpeaks is very much back country so there's inclement weather and exposed ridges, so if you go tramping there you need to be prepared.''
People needed to take the right gear, check the weather forecast, plan the trip, scan in at the hut and follow the alert level guidelines.
''Right now it's more important than ever to be kind to one another and be responsible for yourself and your group.''