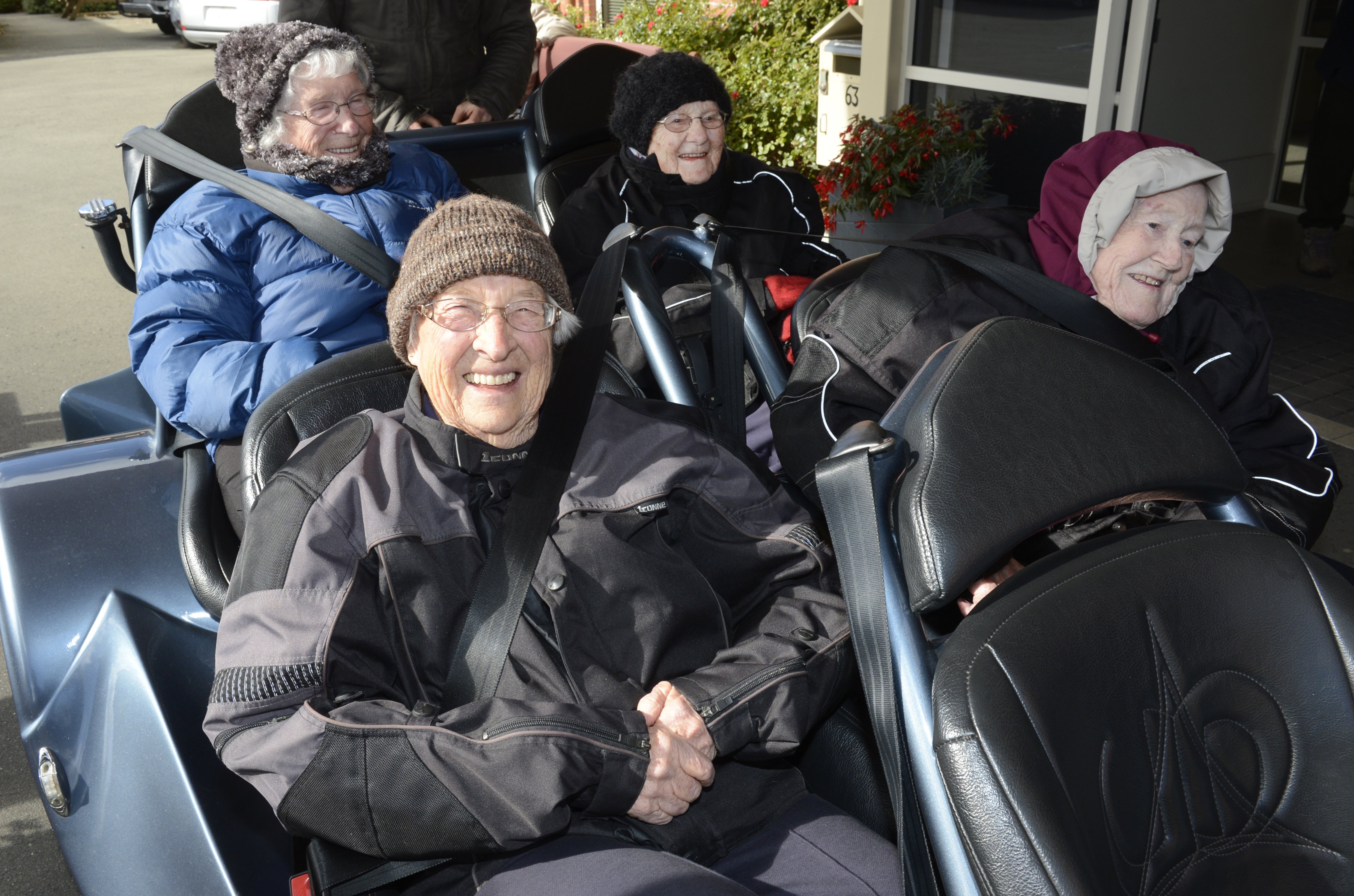 Enjoying their Saturday afternoon cruise on the Experience Dunedin Tours trike are Montecillo Veterans Home and Hospital residents  (from left) Elsie Herriott (95), Connie Wright (91), Joyce Allison (96) and Gay Mullen (93).
The Patriots Defence Force Motorcycle Club shouted the residents the ride on the custom V8 trike driven by owner Andrew Sim and provided the trike with an escort as they cruised around Dunedin.
Mrs Herriott, whose son Phil is a member of the club, said the trike's heated seats were an improvement on her son's Harley Davidson, which she recently rode pillion on.
"These are much more comfortable."

Owner Andrew Sim said it was a pleasure to "get out and make people's day".
He agreed his rig offered a more comfortable ride than a two-wheeler.
"But it depends how much the DCC spends on roads," he joked.