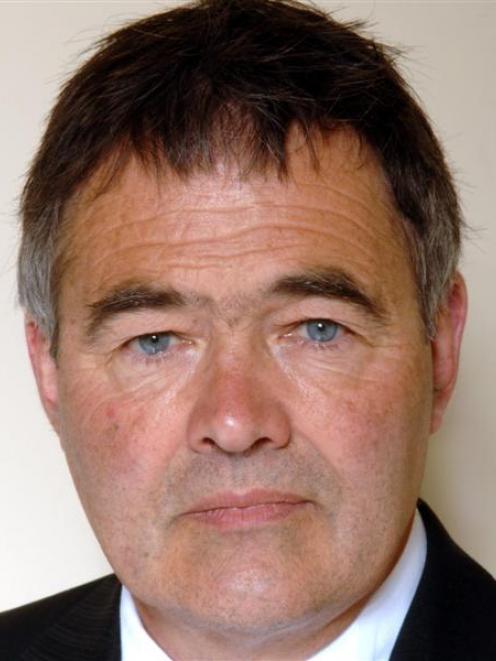 Dunedin Mayor Dave Cull is backing plans to grant New Zealand mayors extra powers and financial clout.
The proposal was among the Better Local Government reforms proposed by the Government, now before a select committee and being considered by councils across New Zealand.
The changes would see mayors granted new powers to appoint deputy mayors, create committees and appoint their chairmen.
They would also be explicitly expected to lead policy, plan and budget development initiatives, and would receive new financial resources to fund the work.
The new powers, if approved, would be in force from the 2013 local body elections.
Mr Cull told the Otago Daily Times he supported the changes, which would promote better governance and give mayors the power to match public expectations.
Mayors ran on a platform, but once in office were "just one more vote", he said.
"I get emails from people saying 'you need to control your councillors' ... At the moment there is no enhanced ability on the part of the mayor to do anything, really.
"You're on a hiding to nothing, really. You're all expectation and no ability."
At present, Mr Cull could recommend candidates for deputy mayor and committee chairmen, but councillors voted on whether to accept his suggestions.
The proposed changes could see Mr Cull acting more as an "executive mayor", backed by a "cabinet" of committee chairmen he would appoint.
The new powers were among changes considered by Dunedin city councillors as they signed off on the council's submission on the reforms at yesterday's finance, strategy and development committee meeting.
The submission noted councillors "in general" supported granting Mr Cull the power to appoint his deputy mayor and lead policy, plan and budget development.
However, opposition from councillors meant the submission was "silent" on whether he should also have the power to appoint committee chairmen.
"There are councillors who feel that the ability to set up committees and appoint chairs could be misused by an autocratic mayor, and I understand that concern," Mr Cull said.
"They might feel the mayor might only appoint cronies."
Mr Cull said the issues needed to be considered as one package, as the extra powers were needed to lead the development of plans, projects and budgets.
"The enhanced powers are the enablers to do that. There's no point in having one without the other."
Asked if the community should also have a say, Mr Cull said anyone could make a submission on the local government reforms.
The council's submission also raised concerns the reforms' attempt to control council spending and debt levels would instead worry lenders, meaning councils would face higher interest rates for new loans.
Councillors at yesterday's meeting were also worried by proposed changes designed to streamline council amalgamations.
Existing rules required 10% of voters in an area to petition for change to trigger the process, and most councillors agreed that was too high.
However, Cr Jinty MacTavish worried the suggested change - allowing any body or group with an interest to apply to start the process - went too far the other way.
"I can think of one person around this table who would do it rapidly," she said, looking at Cr Lee Vandervis.
Cr Vandervis, who has repeatedly called for the Otago Regional Council to be absorbed by the city council, said that was exactly what was needed.
"What we need is a revolution in local government ... [or] the citizens of Dunedin will pay an absolutely terrible price.
"Why would you want to make it difficult?"
Councillors included in the submission a request for a more specific trigger for amalgamations - such as a 5% threshold - noting 10% was too high.