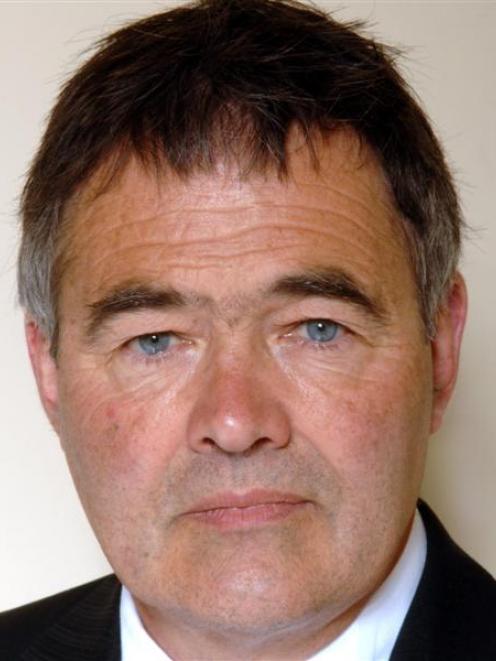 Dunedin city councillors will be pocketing nearly $5000 extra pay after this year's elections, but the mayor will be taking a pay cut, following the changes to the way local body politicians are paid.
The Remuneration Authority, which sets the pay for city, regional and district councils, published the new salaries recently, following a review of the system under which elected members on local bodies are paid.
Under the new structure, the authority sets base salaries for council and community board members, and each council then gets a pool from which it pays councillors for extra responsibilities, such as chairing a standing committee.
At present, the authority sets a remuneration pool and each council decides how the pool is distributed among councillors.
Under the changes, Dunedin city councillors are winners, with their base salaries increasing $4756, or 10.7%, to $49,000.
With additional duties, such as chairing committees, councillors can earn up to a maximum of $73,500.
Councillors living in rural areas are also in for a small financial boost, with the hourly rate for travel time jumping from $15 to $35, and per kilometre reimbursements increasing 6c a km up to 77c a km for up to 5000km, and 36c a km above that.
However, the Dunedin mayor's salary will drop from $144,600 to $142,000.
Councillor base salaries and mayoral salaries will be based on the relative size and complexity of the council's business activities, or the ''size index'' for the council.
The new council base salaries across the country vary, as a result.
In Tauranga, for example, which has about the same population as Dunedin, city councillors' base salaries will be $69,500.
The size index is to be reviewed every three years.
Community boards are also affected. Dunedin city board members' salaries will mostly decrease, after the pay becomes based on population served.
In its report, the authority said it was conscious that a lack of reasonable remuneration might be an impediment to some standing for election, but also that there was a view that elected members received significant rises at the expense of services and rate increases, which also undermined democracy.
''We believe the increases ...balance these two important criteria.
''We believe that the new system will be much simpler to manage, and, while cost savings are not quantifiable, the time savings for staff and councils will result in increased efficiency and saving.''
Cr Kate Wilson, of Middlemarch, said she did not do the job for the money and was in the happy position of having a second income. She said the increase in allowance for travel would not make a huge difference, and tax on the travel allowances sucked up much of the allowance, anyway.
Mayor Dave Cull said he was concerned that the pay compensated people enough for what was rapidly becoming a full-time job.
''It's not just a matter of not having a second job. It's a matter of not having the time to have a second job.''
The financial impact of the remuneration changes is being worked through by council staff, who will update councillors debating next year's budget at their deliberations next week.
---
The figures
Dunedin City Council elected members' new salaries (at present).-
• Mayor $142,000 ($144,600).
• Councillor base salary $49,000 ($44,244.96).
• Councillors can earn up to a maximum $73,500 with additional duties, such as chairing a committee.
• Community board member Chalmers, Waikouaiti, Saddle Hill, Otago Peninsula, $7500 ($8166.20); Strath-Taieri, $7000 ($8166.20); Mosgiel-Taieri $8500 ($8166.20)
• Changes will take effect immediately after local body elections in October.
---