Have you heard the yarn about the University of Otago medical students who switched from hypodermic needles to knitting needles and donated a mass of bootees to Dunedin Hospital's neonatal intensive care unit?
Third-year Otago medical student Rosie Grant (20) has no trouble following the thread of that story.
Hardly surprising, because she dreamed up the idea and yesterday was happy to see the planned mass knitting donation become reality in a 1pm presentation at the unit.
''I'm really pleased with how it's turned out,'' she said. `I'm pleased we could help out in some way.''
Miss Grant, who is vice-president of the Otago University Medical Students' Association, said more than 50 medical students, male and female, had pitched in, many learning to knit in order to participate.
And 46 pairs of baby bootees, as well as a flurry of knitted hats, singlets and jackets resulted.
Some of the gifts were warmly welcomed by Dunedin couple Rebecca Weir and Alan Bagley, whose 9-day-old twin sons, as yet unnamed, were born about four weeks prematurely.
Ms Weir said the twins were in good health and progressing well in the care unit.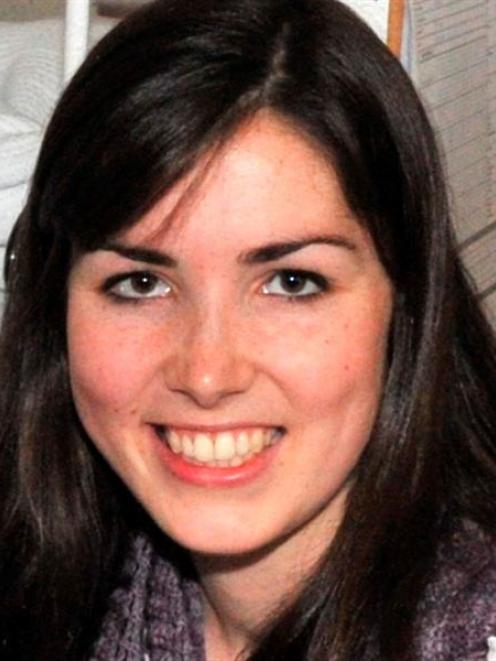 The offered gifts were ''wonderful''.
''They're going to be so helpful to so many people,'' she said.
Miss Grant has ''always enjoyed knitting'', which she had found ''quite relaxing''.
And after a pregnant cousin asked her to knit some baby items, Miss Grant also began thinking about the bigger picture, including that, at times, being a medical student could be ''really difficult and stressful'' and that knitting was ''a great creative outlet'' and a good way to reduce stress.
And she also thought about the needs of other ''new parents'' and the generous support for medical training long given by the Dunedin community.
One way people had helped was by discussing their medical challenges, including dealing with head injuries, in clinical presentations for students.
Giving back to the community was ''very important''.
''There can't be many parents who are more distressed than those whose babies have to spend time in neonatal intensive care and so I decided that these families would be the target of my project.''