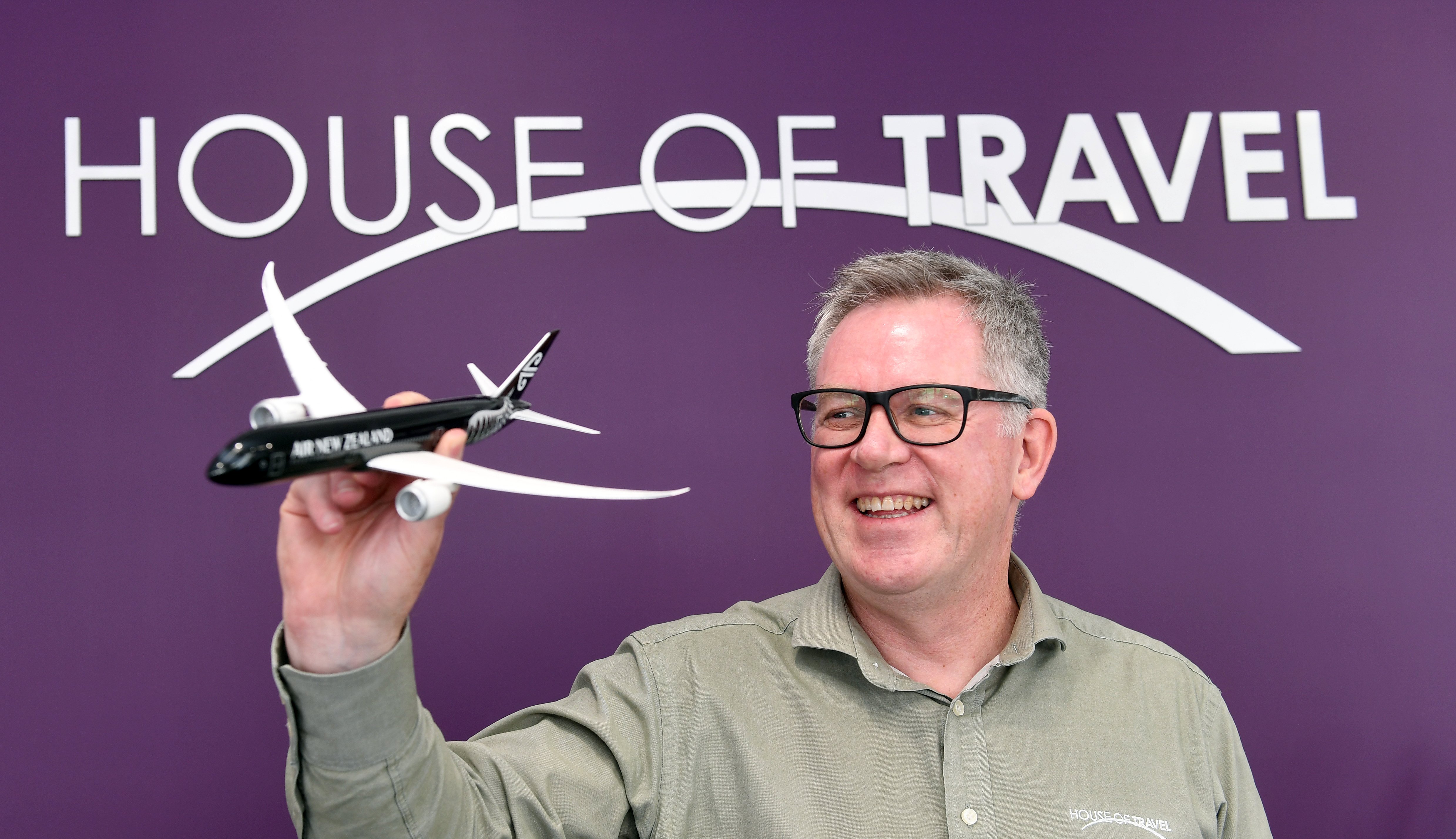 Major changes to New Zealand's border restrictions have been greeted with a mixture of frustration and cautious optimism.
The Government has announced that from January 17, fully vaccinated New Zealanders will be able to travel from Australia without having to go through managed isolation.
From February 13, they can travel from all other countries. They will still have to isolate at home for seven days.
From the end of April, all other fully vaccinated travellers can come into the country without having to go into managed isolation.
Covid-19 Response Minister Chris Hipkins said all travellers will require a negative test, proof of vaccination and a declaration they have not been in very high-risk countries.
They will also require regular testing after they have arrived.
On not allowing people to come back from Australia before Christmas, Mr Hipkins said it was about easing restrictions in a safe way.
He rejected the idea international tourism had been kicked down the road for more than six months. He said it would depend on the nature of the outbreak and how self-isolation evolved.
The news sparked a rush of inquiries at travel agencies.
House of Travel Dunedin owner Tony Boomer said within an hour of the announcement, he had nine emails from people wanting to book holidays.
"People were just waiting. It's a constant source of interest, and now it's happened people have just reacted really quickly.
"People are very keen to travel."
Getting flights had not been an issue and people had continued heading off on OEs, he said.
But the news was greeted with less enthusiasm in Queenstown, where businesses have been awaiting the return of international visitors.
Queenstown Airport Corporation chief executive Glen Sowry said the announcement that seven days' isolation would be required for all travellers into New Zealand for the foreseeable future essentially meant New Zealand and Queenstown remained closed for business for any international tourism, including the Australian market.
"This means that tourism operators, and airlines are wholly reliant on the domestic New Zealand market.
"With vaccination rates in New Zealand and Queenstown now among the highest in the world, it is time for us to be able to welcome back our Australian guests who have been double vaccinated and tested negative for Covid prior to departure."
Queenstown Lakes Mayor Jim Boult called the announcement a "step in the right direction", but wanted the Government to move more quickly to ease border restrictions.
Apart from Australians who owned holiday homes in the district, people would not come for a holiday if they had to spend a week in self-isolation, he said.
"I can't see a difference between a Kiwi coming from a safe part of the world in early 2022, and a foreign national who's double-vaccinated and had a Covid test.
"Tell me the difference."
Queenstown Chamber of Commerce chief executive Ruth Stokes said the announcement provided some dates and greater certainty, but businesses wanted a better understanding of the circumstances under which the Government would accelerate the opening of the border to foreigners.
An already tight labour market, and the ability of New Zealanders to travel overseas, would cause workers to leave, Ms Stokes said.
"That will make it even harder for us to recover when the borders do eventually open."
There were 215 new Covid-19 cases reported yesterday.
Of the 15 deaths to date, 10 were unvaccinated, two had had one dose and three were fully vaccinated, director general of health Dr Ashley Bloomfield said.
• There were 3,532,650 people fully vaccinated in New Zealand yesterday, 84% of the eligible population.
- Additional reporting NZME