A formal complaint has been made to police after a man filmed himself vandalising Dunedin's Harbour Mouth Molars.
In a video posted on his social media page, Dunedin man Gary Hughes can be seen chipping off a hand-sized chunk from one of the six large Oamaru stone molars over looking the harbour.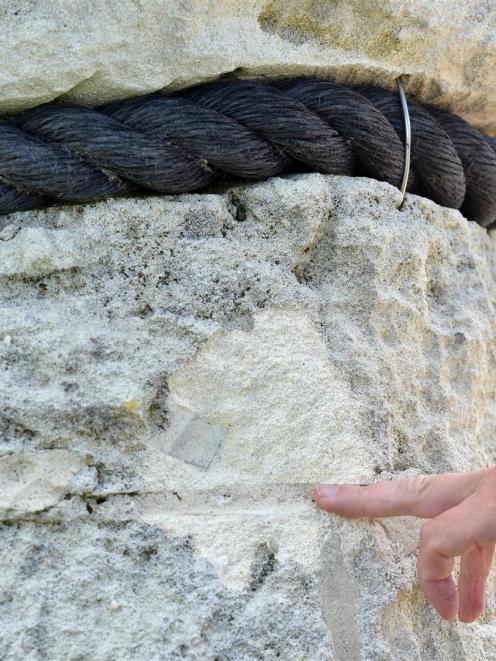 Speaking to the
Otago Daily Times
, Mr Hughes said he hated the molars and the vandalism was a form of political protest.
In the video he says the Dunedin City Council should remove the $45,000 public art installation which he says is blocking people's view of the harbour.
He said police had contacted him and asked him to take the video down and contact the council to apologise, which he would do.
He hoped the council would accept his apology and take no further action.
Council ara toi (arts and culture) group manager Nick Dixon said it was disappointing to see an attack on a piece of public art and the council had laid a complaint with police.
Until the police had finished their investigation the council would not be making any further comments, he said.
A police spokesman confirmed a complaint had been laid and police were investigating.