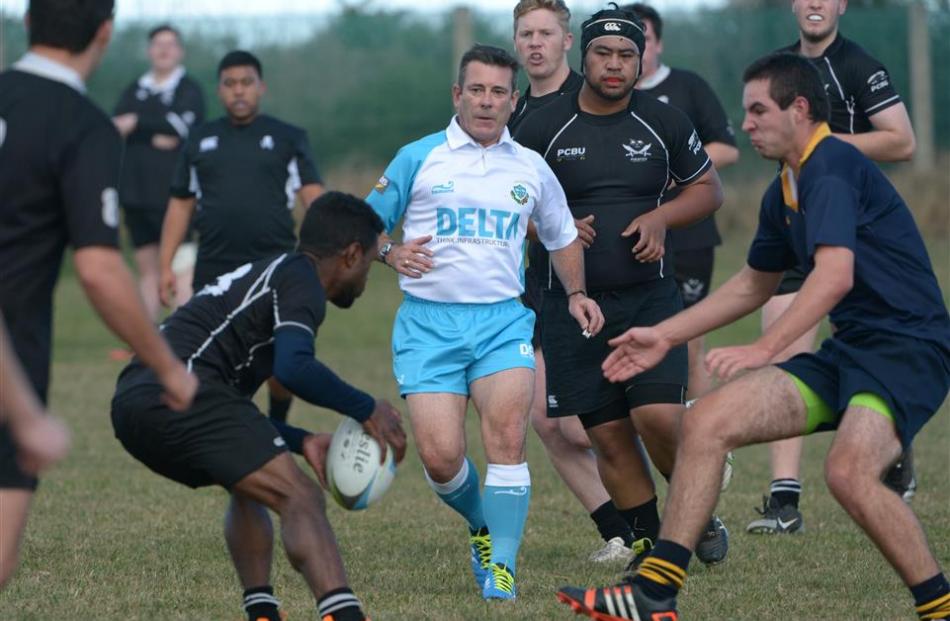 Compared with the cauldron of scrutiny that is Parliament, club rugby seemed like a walk in the park to Michael Woodhouse - or should that be run.
The Dunedin list MP and Cabinet minister returned to the spiritual home of his rugby roots on Saturday, refereeing a junior colts club match between his former team, Dunedin Dog Sharks, and Pirates.
The match was a one-sided affair as the Sharks chewed up Pirates, winning 72-5, although for Mr Woodhouse the pleasure was simply being on the field.
It was the third match he has refereed this season and it made for a nice reprieve from the stresses of the Beehive.
"I love this game. I love the banter,'' he said after the match.
"This is my club. I started playing for this team I just refereed 33 years ago when I was 17.
"There's a really great spirit through the club scene in Dunedin.
"It's great to be able to do what I can and keep in touch.
"It's what I love.''
He had received some "friendly banter'' from those on the sidelines, but it was no worse than the "friendly banter'' he received during the week from the Opposition benches.
Before entering Parliament in 2008, he had been in charge of more than 100 premier games in Dunedin and Wellington.
He also played the game for about 27 years, although he gave up competitive rugby at the age of 31.
"I hope to be able to do another four or five games by the end of the season,'' he said.
He did concede his legs were a ''bit stiff'' after running around after the junior colts for 80 minutes.
"I try to keep fit with a bit of gym work and a bit of cycling, but I will need to do a bit more work,'' he said with a laugh.
"I'm 50 now. I'm not a spring chicken anymore.''
The players were respectful and well-behaved, and most did not realise who he was until being told, he said.
"Until today, most of them didn't know who I was and that's fine by me,'' he said.
"It's not about profile, it's about doing something I love.''
Political engagements would stop him from taking to the field next weekend and Budget meetings were also looming.
He hoped, however, to return to the paddock as soon as possible.