MEMBER FOR THE NEW ZEALAND ORDER OF MERIT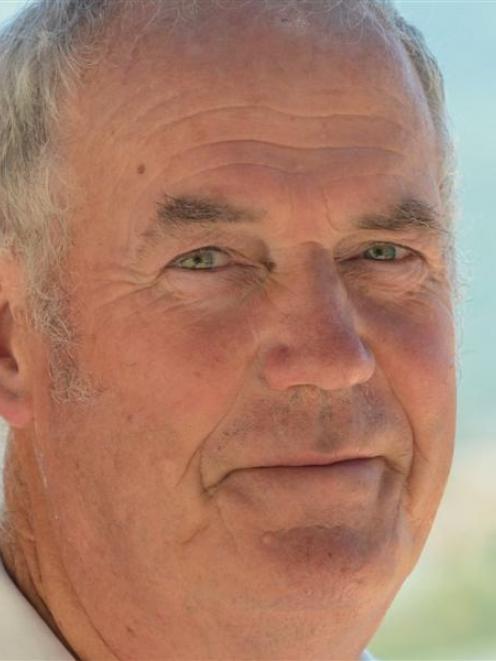 John Fallon
Dunedin
Services to people with mental illness
John Fallon (71) says he is gobsmacked'' to have been recognised in the New Year Honours for his contribution of more than 35 years to welfare services.
But he would have preferred the honour to have been for services to mental health rather than mental illness.
''It is a more positive slant.''
Mr Fallon worked at the Department of Social Welfare in Dunedin in the 1970s and 1980s, including at a boys' home at Lookout Point. In the early 1980s, he worked with Health South Canterbury and was the co-ordinator at Victoria Corner, a mental health drop-in centre in Timaru.
The work made him aware of a lack of accommodation for people recovering from mental illness.
In 1996, he helped found the Victoria Trust, to raise funds to provide single-bedroom flats. The trust now has 23 tenanted properties and an emergency room. Another three properties will be built next year. He retired as trust manager in 2012 - a job he held for six years.
Mr Fallon was a voluntary trustee until leaving Timaru with his wife Joyce about six months ago, to live near his family in Dunedin.
''It's a bit like leaving your baby behind. I loved that job.''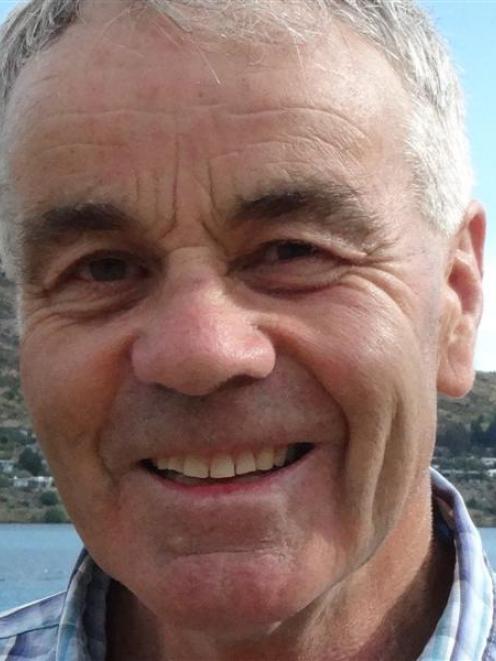 Thomas Pryde
Queenstown
Services to sport and the community
Lawyer Tom Pryde (66) says it feels strange to be honoured for services to sport and the community - something he enjoys doing.
Mr Pryde, originally from Invercargill, has spent more than 50 years contributing to sport and the community, beginning in the early 1960s with the Oreti Surf Lifesaving Club, where he served as club captain, coach and president.
For more than 40 years, he has been involved with the Old Boys' Rugby Club, now known as Eastern Hawks, in Invercargill, which his father founded in 1928.
Mr Pryde served as president of the club and with Rugby Southland in various capacities.
The Southland Amateur Sports Trust chairman and patron was also a founding trustee of Sport Southland.
Since the 1980s, Mr Pryde played a key part in establishing triathlon and multisport in New Zealand.
A life member and past-president of Triathlon New Zealand, he helped secure the World Triathlon Championships in Queenstown in 2003.
Mr Pryde acknowledged his role in triathlon was one of his most significant achievements.
''It's significant in the sense my involvement started pretty much at the beginning of the sport in the world.
''It's been a very big part of my life for many decades.''
He founded the Motatapu Adventure Race in 2004 and was co-organiser of the event for nine years.
Mr Pryde is a member of the International Triathlon Union multisport committee and is involved in many community organisations, including Southland Disability Enterprises and various trusts.
He paid tribute to the support he had received from friends, colleagues and particularly his wife, Margo.
''I couldn't do all of that ... if I didn't have that support.''
Susie Staley
Dunedin
Services to governance
Lawyer Susie Staley may be a role model for women on boards but says being recognised in the New Year Honours has come out of the blue.
Ms Staley (52) has been on several private and public-sector boards in the past 20 years.
She said she was ''pretty chuffed'' to be recognised.
She enjoyed the collegiality and challenges of serving on boards, many of which were for organisations that represented New Zealand, and she hoped her work set an example for other women.
She is chairwoman of Chatsford and Birchleigh Management Ltd, the largest private retirement village in the South Island, and is on the board of advisers to Otago University Business School.
She is also chairwoman of iD Dunedin Fashion Week, which grew from a one-off fashion event in 2000 into an annual international week of events that boost the Dunedin economy by an estimated $2million every year.
Her work with iD Dunedin Fashion Week drove her ''crazy'', but she was pleased with what had been achieved.
''I've been told that it is the biggest event in Dunedin outside of a rugby test and that's pretty stunning when you think it's run by a voluntary committee with a very small team.''
She is previously a director of insurer Tower Limited, chairwoman of Ngai Tahu Property Management, and director of Dunedin International Airport and PGG Wrightson. She is a former member and chairwoman of Maritime New Zealand and is an Otago Chamber of Commerce past-president.
Cecilia Sullivan-Grant
Wingatui
Services to the community
Cecilia Sullivan-Grant, of Wingatui, says this year has been ''a bit of a head-spin'', capped off by being made a Member for the New Zealand Order of Merit.
Early this year, she was awarded New Zealander of the Year, Local Hero award and nominated as one of the most influential women in New Zealand.
''It's been surreal. It's not something you think will happen to you,'' Mrs Sullivan-Grant (55) said.
''You just tick along doing your day job.''
The honour was an ''enormous privilege'' and came as such a surprise that she checked the envelope to make sure it was her name on it.
She was quick to point out it was an acknowledgement of the amazing people she had worked with over the years.
''The credit goes out to them. Nobody does anything by themselves.''
Among her work in the community, she has significantly helped young people find jobs.
As one of the first members of the Dunedin Mayor's Task Force for Jobs, she helped to develop a tracking programme for youth leaving school, an apprenticeships guide, and graduation ceremonies for apprentices, now used throughout the country. An employment facilitator for nine years, she also designed the Earn and Learn Campaign to promote apprenticeships.
For more than 13 years, she worked as a self-employed adviser to people with severe disability.
Mrs Sullivan-Grant was also part of a team that re-created the 1903 Cyclopaedia of Otago and Southland.
THE QUEEN'S SERVICE ORDER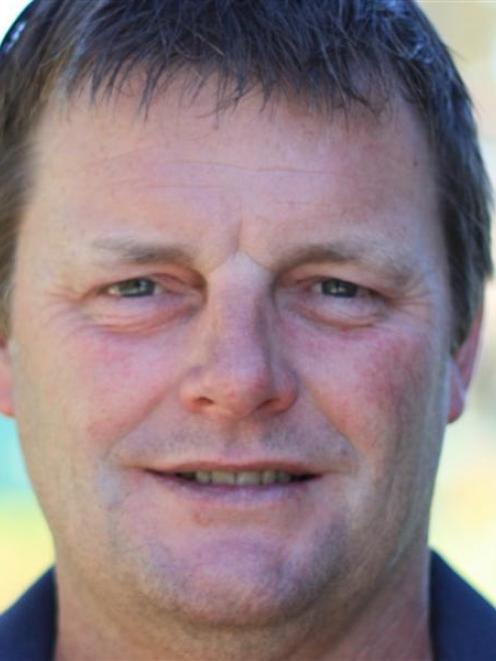 Adrian Dance
Roxburgh
For services to Land, Search and Rescue
Adrian Dance has been involved with Search and Rescue (SAR) in New Zealand for about 26 years.
His first role was as a search dog handler, joining after he saw an advertisement in the Otago Daily Times for a SAR training camp.
''I did that [the search dogs] for 15 years, then got more and more involved in the management side of things.''
Also a Mountain Safety Council instructor, Mr Dance was a foundation member of the Central Otago SAR Group in 1989 and has held every position in the organisation since then.
He retired as chairman last year after serving three terms and is the chairman of the Southern Land SAR Regional Committee.
Mr Dance (46) said his first reaction on getting the letter notifying him of the honour was that there were ''plenty of other people out there who should be getting it''.
It was important for SAR as he knew of only one other person involved with the organisation who had received a New Year Honour for their role.
''It's certainly a recognition for all of Search and Rescue.''
The challenging but rewarding role offered a sense of doing something good for the community.
There was ''generally not a lot of pleasantry'' involved in many of SAR's jobs, but being a member of ambulance staff for seven years meant he was ''pretty used to dealing with stuff''.
He had also worked in major operations during events such as the 2011 Christchurch earthquake.
Mr Dance lives near Roxburgh with his partner Karen and their four children.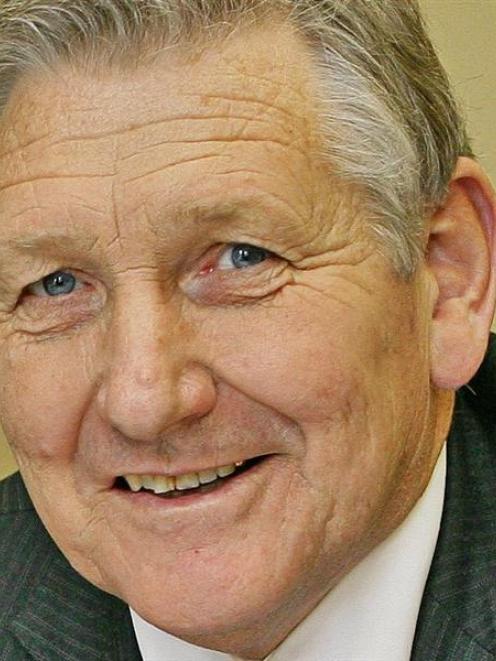 Eric Roy
Invercargill
For services as a member of Parliament
Retired National Party MP Eric Roy says his New Year Honour recognises the sacrifices his family has made for his career.
''It's something that the family can celebrate.
''And that's why I was very happy to accept it, noting that it's not just me who's made the contribution, it's been the family.''
The 66-year-old said his wife Elizabeth and their children had been understanding about him missing some family occasions. This enabled him to contribute fully as an MP. Mr Roy retired from politics at the last election, and while he missed the buzz of Parliament, he was enjoying life after politics.
Mr Roy was first elected to Parliament as the member for Awarua in 1993.
He served two terms as a list MP, before being elected in the Invercargill electorate in 2005. During his parliamentary career he held the roles of deputy speaker, assistant speaker, select committee chairman and junior whip. Mr Roy has been the National Party spokesman for conservation and associate spokesman for sport and recreation. His community activities include being a trustee of the Life Education Trust, a rugby coach and manager, and supporter of Meals on Wheels, Rotary and disabled children.
A justice of the peace, he has also had a variety of representative roles in agricultural politics, including the Meat and Wool Board's electoral committee, Federated Farmers and Young Farmers. He is patron of New Zealand Young Farmers, and is a former national and world president of Young Farmers.
THE QUEEN'S SERVICE MEDAL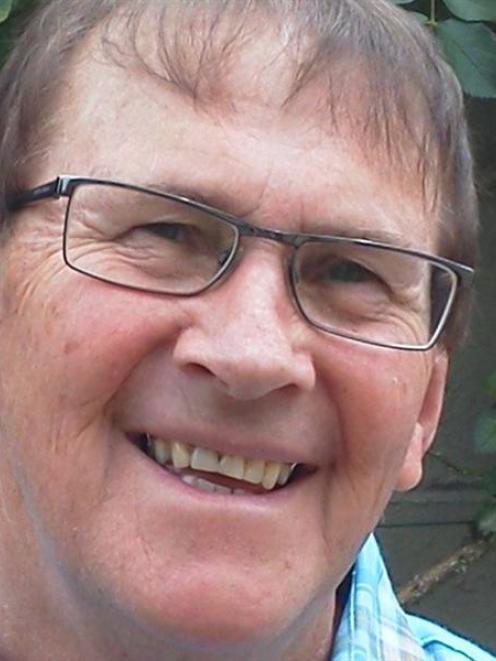 Alister (Ali) Eade
Stewart Island
Services to the community and aquaculture
Ali Eade (66) has contributed to the Stewart Island community for more than 40 years.
He arrived at Stewart Island in the early 1970s.
His work in the community included raising funds and helping to install solar water heating for the primary school pool.
He co-ordinated fundraising efforts for a new community hall and stadium, which opened in 1999, and helped to source and mill the construction timber.
He initiated several efforts to help subsidise the hall's operating costs. These included planting a mussel farm alongside his marine farming business, a Stewart Island Rainwater bottling project, sales from his manufacture of Stewart Island fridge magnets, and the conversion of the hall's heating system to run on used diesel oil. He was Community Centre Trust chairman for several years.
Mr Eade helped raise money for the indoor bowls club and for an all-weather outdoor bowling facility, and was a member of the group which raised funds for the Ringaringa golf course.
He has made significant contributions to Stewart Island's aquaculture industry through his innovations, including fine-tuning equipment for the mussel barges to harvest and reseed, mastering a process to sanitise contaminated mussel spat, and farming oysters on mussel lines.
Peter Willsman
Queenstown
Services to conservation and the Queenstown/Wakatipu community
A former minister of the Presbyterian Church who has spent the past 13 years contributing to the Queenstown community has been honoured with a Queen's Service Medal.
Peter Willsman, a minister from 1977 until 2001, retired to Queenstown and continues to provide unpaid church leadership, fundraising and outreach programme support.
Mr Willsman is a co-founder of the Mana Cafe, a Sunday morning free breakfast open to the community as an outreach.
He is also a member and the past-chairman of the Kelvin Heights Peninsula Community Association, leading work to improve the peninsula tracks, driving the digger when project funding was exhausted.
He has undertaken tree planting and control, scrub and weed eradication and delivers wood to the community.
Mr Willsman (78) is the co-chairman and founding chairman of the Wakatipu Wilding Conifer Control Group, established in 2009, which has 360 volunteers.
He has encouraged communication with landowners, stakeholders and community groups, lobbied local and central government, helped with wilding tree removal and achieved an increased budget - from $100,000 in 2009 to $1.4million for the 2014 season.
Mr Willsman also co-founded and helped build a native plant nursery now run by the Wakatipu Restoration Trust and is a member and past-chairman of the Wakatipu Woodcraft Guild.
In 2011, he won the Otago Conservation Awards Inland Conservation Award and was also presented with a Local Hero's Medal in 2012.
Mr Willsman said his achievement was ''a privilege and an honour''.
''It does not go just to me, but the people that recognised the wilding pine problem in the area. Those in the 1950s and '60s who saw that they would spoil our natural heritage.
''The honour also belongs to our teams of volunteers who give their heart and soul to try and get a grip on the problem and solve it.''
Neill Simpson
Queenstown
Services to conservation
Neill Simpson said to be recognised for his services to conservation was ''pretty amazing, really''.
While he had known about the honour for a couple of months, he had been sworn to secrecy.
Mr Simpson (81) is a long-time contributor to conservation in the Queenstown Lakes district, volunteering for the Kelvin Peninsula Community Association since 1981.
He has initiated large-scale removal of wilding pines that were evading tussock ecosystems, planted and tended road reserves for beautification and as bird habitat corridors, and has maintained the peninsula's tracks and reserves network.
Mr Simpson has been employed as the Wanganui Regional Museum botanist, a national park ranger, Queenstown Lakes district conservator and field centre manager and as the Otago regional botanist.
A founding member of Eco Action Group, he initiated wild tree control and helped found the Wakatipu Wilding Conifer Control Trust.
As a founding trustee of the Wakatipu Islands Reforestation Trust, Mr Simpson instigated community planting on Pig and Pigeon Islands to restore ecologies to their natural states.
He also founded the Wakatipu Community Native Plant Nursery to collect and grow seeds of threatened and rare native plant species. The nursery was open to schools and the community.
Mr Simpson has been involved with Project Gold, planting hundreds of kowhai trees and companion natives along the Queenstown Trails network.
Previous awards include the New Zealand Botanical Society Allan Mere Award for meritorious service to botany in 2011. In 2004, he was presented with a Queenstown Lakes District Council Civic Award. He was given honorary life membership of the Kelvin Peninsula Community Association in 2012.