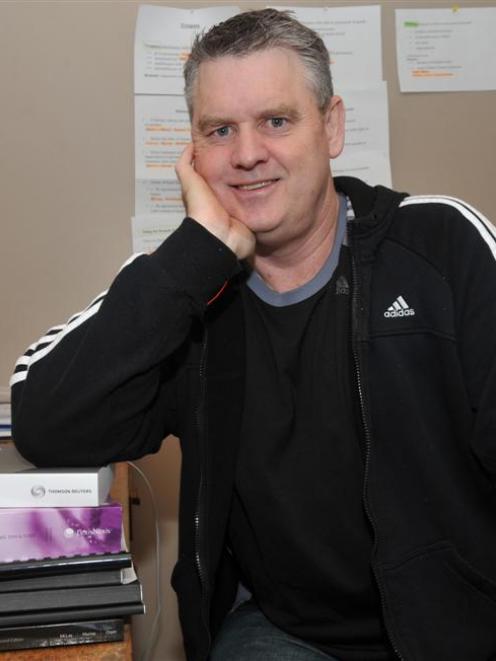 When Chris Cumberland was trying to make the difficult decision about whether he should change careers, it was his daughter who gave him the impetus to go through with it.
The former Brockville School principal had just received a letter of acceptance to study law at the University of Otago, and he was battling with whether he should do it.
''My daughter said: 'Hey Dad, I'm going to get my driver's licence next year.'
''I thought, gee, where did all that time go. That was really the decider for me.''
The 50-year-old said he had been teaching for 20 ''rewarding'' years and was appointed principal at Brockville School in 2012, after spending 11 years as assistant principal at a school in California.
While he was happy to continue in the profession, he was becoming aware he was spending more and more time at school, rather than at home with his family.
Amid these emotions was a growing desire to find a new challenge in life.
''This decision was hard for me because I love the school, I love the kids - I really like it.
''But the job takes a considerable amount of time and I wanted to spend more time with my family and pursue a different goal.
''I've always wanted to do law and, if I don't do it now, I'm never going to do it.
''This is a good time to make a change and do something I really want to do.''
He is now studying law at the University of Otago and, based on his previous academic performance, he has been allowed to enter the degree at 200-level rather than starting with the preliminary 100-level papers.
For the first time in a long time, he has free time to spend with family and pursue another rewarding career that fulfils his passions.
''I wanted to stay in a field where I could still help people.
''I know a lot of people who have had some not-so-good legal experiences and I thought it was a good opportunity to help people in another way.''