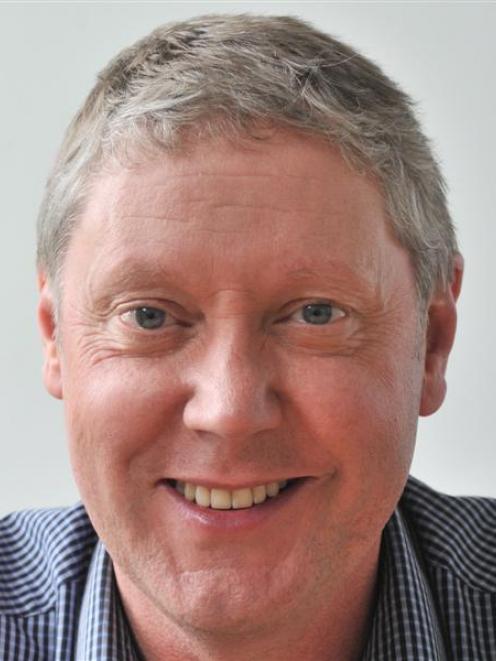 Dunedin-based consultancy company AbacusBio and the University of Otago are among research partners in a new collaboration which brings together New Zealand's sheep and beef genetics research.
AgResearch is also playing a major role in the partnership, which sees the consolidation of Sheep Improvement Ltd, the Beef and Lamb New Zealand Central Progeny Test, and Ovita to form Beef and Lamb New Zealand Genetics.
An AgResearch spokeswoman yesterday confirmed staff at Invermay would be involved with the initiative.
The science plan for the work would be developed by Beef and Lamb New Zealand Genetics and, once that was confirmed, AgResearch would know how many staff were likely to be involved, she said.
Total funding from government and industry sources would be up to $8.8 million a year. Massey and Lincoln Universities are also involved as research partners.
AbacusBio managing director Neville Jopson said when contacted it was positive for the sheep industry.
Bringing together the three entities was a ''great thing to do'' and should hopefully lead to more efficiency, he said.
Science and Innovation Minister Steven Joyce yesterday announced a $15 million investment in genetics research to improve profitability in the sheep and beef sector.
The funding, over five years and contributed by the Ministry of Business, Innovation and Employment, would allow further expansion into beef genetics.
It would also allow both the sheep and beef industries to further improve genetic gain in the development of new traits to satisfy the increasing trend of farming in hill-country environments.
Mr Joyce said genetic improvement in the sheep industry had contributed greatly to farm profitability and, for every dollar captured on farm, another 50c was captured off-farm.
''In just 10 years, Beef and Lamb New Zealand Genetics expect that farmers will receive $5.90 extra profit per lamb sold at that time,'' Mr Joyce said.
Investing in genetics would help improve meat quality, contribute directly to improving on-farm profitability, and ensure the needs of consumers were met, he said.
Beef and Lamb New Zealand chairman Mike Petersen said the Government funding was a ''pleasing show of confidence'' in the sector, with the potential to significantly boost farmer profitability and that of the economy.
The investment supported a whole range of research, identifying new breeding traits that would produce more efficient animals and those that met consumer preferences in valuable export markets.
''We're especially interested in further developing the traits that thrive on hill country, as this is where an increasing proportion of New Zealand sheep and beef production is based these days with changing land use to dairy,'' Mr Petersen said.
Speeding up genetic gain and finding desirable genetic traits would keep the industry ''ahead of the game and its competitors'', he said.
It was intended Government investment would match contributions from farmers and other commercial companies through Beef and Lamb New Zealand Genetics.
A proposal to continue investing in genetics research and innovation via Beef and Lamb New Zealand would be put to sheep and beef farmers in the coming weeks ahead of the organisation's annual meeting on March 14.
Farmers would be asked to reaffirm their current annual investment of $2.9 million through a vote. Other private sector funds of $1.5 million a year for the next five years had been secured by Beef and Lamb New Zealand Genetics would be sought from other sources to take the total funding to $44 million over five years.