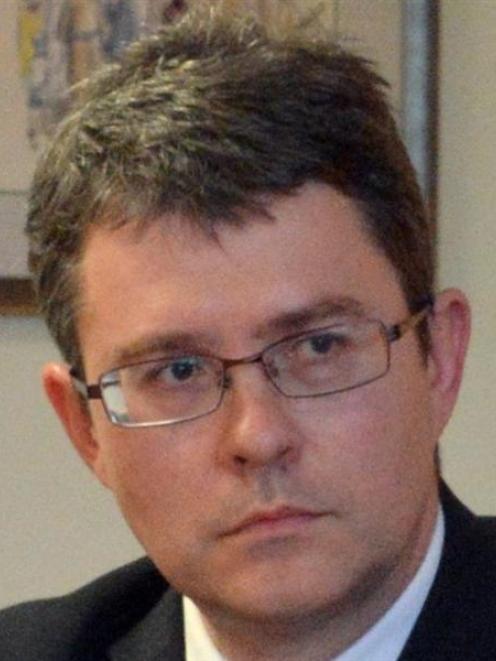 Dunedin City Council chief executive Paul Orders says he will be leaving the city with ''mixed emotions'' after his return to Wales was confirmed.
Mr Orders has been endorsed by Cardiff Council as its next chief executive, after earlier this week being named as the council appointment committee's unanimous choice for the role.
The decision meant Mr Orders was expected to tender his resignation in Dunedin and return to Cardiff before the end of the year.
It would end a two-year stint in Dunedin for Mr Orders (44), who spent 13 years at Cardiff Council, including as its corporate director (place), before being lured south of the equator.
Mr Orders would not be interviewed about his decision yesterday, but said in a statement he had ''mixed emotions'' about leaving.
''The last two years have been a singularly positive experience for me and my family, and I have made many friends along the way.
''With the backing of the mayor and councillors, I've enjoyed leading staff through a period of significant change to address a number of financial and organisational challenges.
''On a personal level, I have been helped by support from all sections of the community and I will leave Dunedin at the end of the year with the utmost respect for its people and communities.''
In a statement issued by Cardiff Council staff, Mr Orders added he was ''delighted'' to secure his new role and was looking forward to returning home.
The council was committed to delivering the next phase of the Cardiff's development as a European capital city, making it ''an exciting time'' for the city, he said.
However, Mr Orders said Cardiff also faced an ''unprecedented financial squeeze'', as Welsh media reported the council aimed to cut 22 million ($NZ42.6 million) in spending to balance the books.
''I am very much looking forward to being part of what lies ahead.''
The decision to confirm Mr Orders' new role was made on Thursday night in Wales - Friday morning in New Zealand - during a meeting of the full Cardiff Council.
Mr Orders would replace the organisation's former chief executive, Jon House, who resigned in May after less than three years in the role.