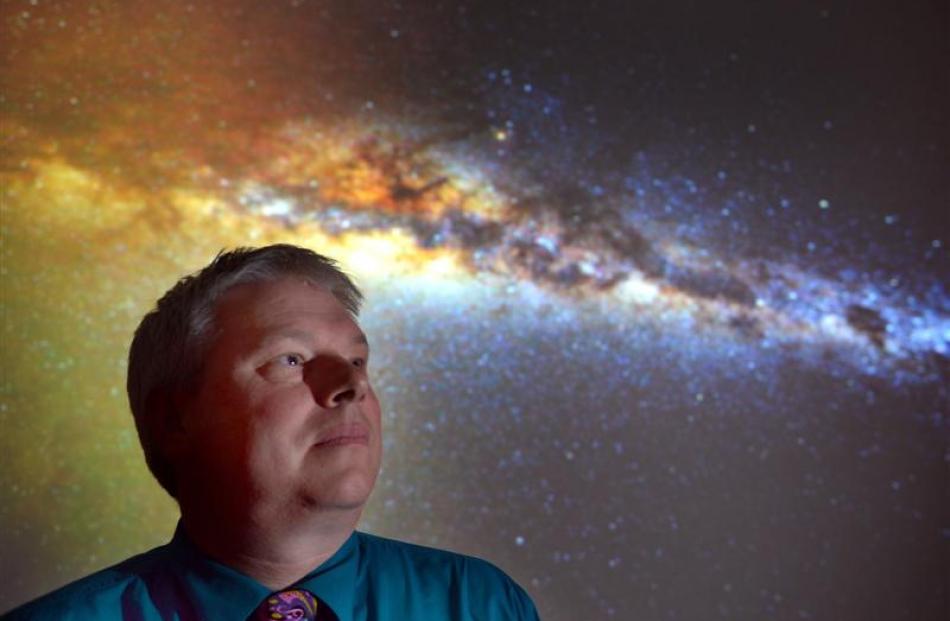 Astronomers and lovers of all things galactic could soon be converging on the Otago Museum, as plans for a planetarium move ahead.
The planetarium is included in plans for the redevelopment of Discovery World but has yet to be signed off by the museum's board.
Otago Museum director of marketing and development Caroline Cook said the proposal was still in the planning stages, but two US companies had been approached about designing the planetarium.
Ms Cook said the museum had ''opened the doors'' for discussion with interested parties in Dunedin.
She described the structure as a large indoor dome, and said 2D and 3D high-resolution images would be projected on to the walls and ceiling.
The proposed planetarium would be an ''immersive theatre'' that would seat about 70 people or two classes of school children.
''We've got a Southern Lands and Southern People, now we have the opportunity to do Southern Skies,'' she said.
Otago Museum director Ian Griffin said he was excited about the project.
''We can present amazing science in a way you can't do in any other location,'' he said.
Dr Griffin said research had shown planetariums were effective, and it would be a fantastic way to engage people in science at the museum.
He said the planetarium could be used for a variety of scientific purposes, not just astronomy.
Ms Cook said the planetarium would be used to tell navigational stories, such as how the Maori travelled to New Zealand.
The museum would also be able to produce its own content using a local producer.
''We can shoot and film a lot of our content, especially things like time lapses and the aurora,'' she said.
Ms Cook believed there would be nothing similar to the planetarium anywhere in the South Island.
The project aimed to engage people with science, and the proposed planetarium could also potentially be used for corporate functions.
''It will still have the educational element, while still being hugely entertaining,'' Ms Cook said.
The final cost of the proposal was not yet known, but the total Discovery World redevelopment project budget was set at $3.5 million.
Ms Cook said the museum had allocated some funding for the redevelopment and it would try to find government funding as well.
''Having a specific project sometimes makes it easier to get that funding,'' she said.
The museum was confident it would be able to find the funding for the planetarium.
Dr Griffin said the project would be ''absolutely'' financially viable, and the museum would try to keep ticket prices relatively low.
Ms Cook said they would have a clear idea about whether the proposal would go ahead, as well as of potential designs, by the end of August.
The redevelopment is set to take about two years, with a grand opening scheduled for mid-2016.
- Daisy Hudson