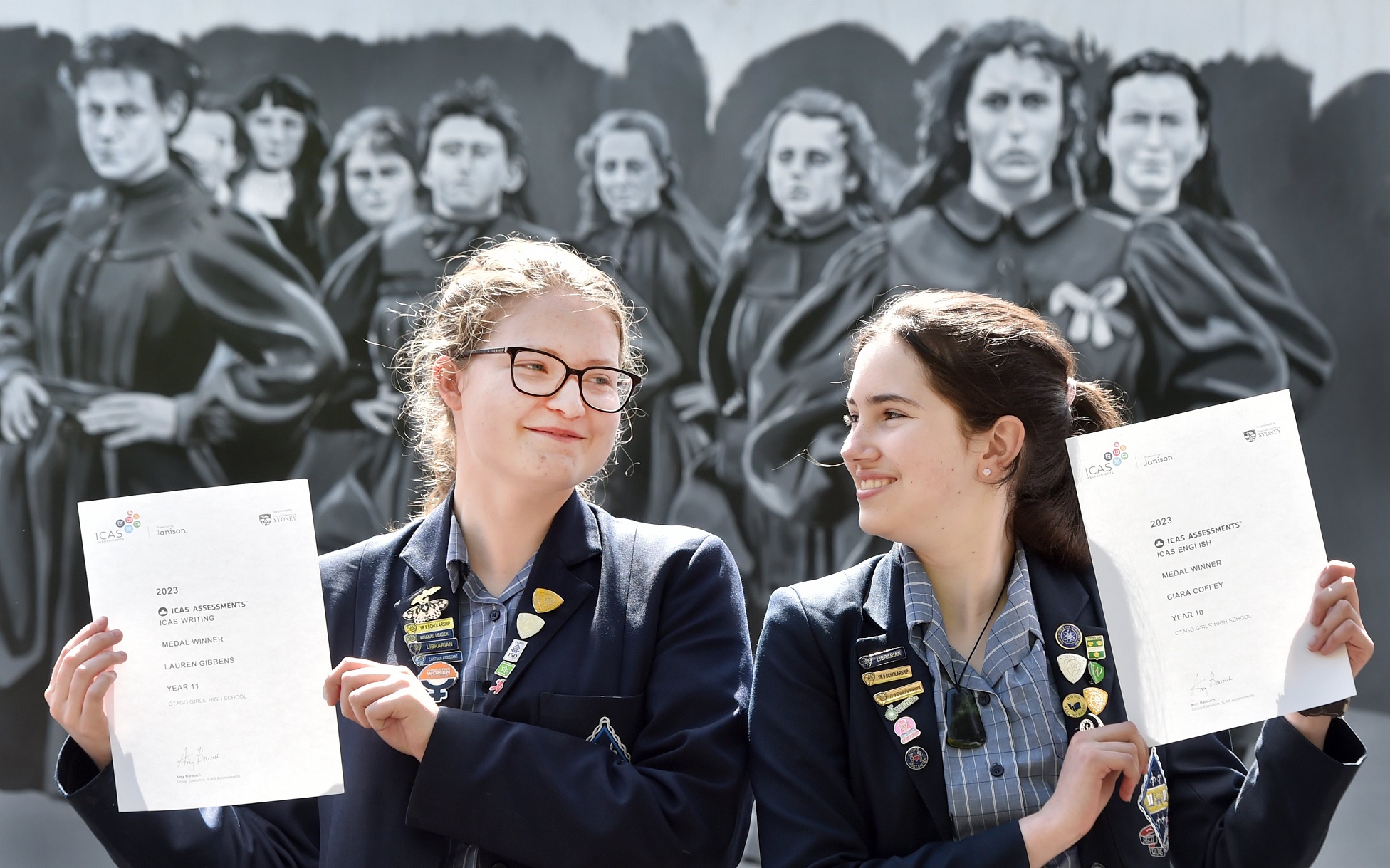 An Otago Girls' High School pupil was surprised to win an international test competition, especially considering she had forgotten she was sitting it until the test day.
Year 10 pupil Ciara Coffey and year 11 pupil Lauren Gibbens have finished first in New Zealand in their ICAS assessments, for English and writing respectively.
For Ciara, it was a "real surprise", especially because she had forgotten she had to sit the test until the day it happened.
"I do a lot of reading, and the test was on reading comprehension, so that helped," Ciara said.
"The test is multiple choice, so you can't really study for it."
Lauren said she had to write an essay on whether the past or the future was better.
"You don't know what you have to write about until you get the test on the day, so it's really a test of where you are sitting at that particular moment."
Lauren said she enjoyed writing essays, and sometimes practised writing them at home.
"I've started to read a lot more non-fiction," she said.
"It's about finding a question that interests you, and building something out of it."
Ciara said she was a keen reader of several genres, including science fiction and fantasy, although her favourite novel was Pride and Prejudice.
She said she would take the test next year, but did not expect there would be "much pressure" on her to succeed again.
"My parents are just very proud of what I've achieved, my sister might pressure me to finish top again," Ciara said.
This year was Lauren's last at sitting ICAS assessments.
"I didn't see it as sitting an exam, I saw it extending myself outside of school," she said.