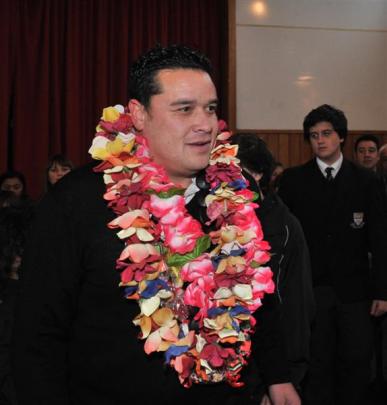 New Halfway Bush School principal Brian Filipo listens as pupils welcome him to the school yesterday.
Mr Filipo was greeted with a mihi whakatau informal welcome, blessings and waiata by pupils.
He was accompanied to the school by a group of 50 teachers and pupils from Brockville School, where he worked his last day yesterday as acting principal.
Mr Filipo, a former pupil at Halfway Bush School, starts his new job on Monday.
He has been a teacher for 18 years and has particular interests in new technology and Pasifika and kapa haka cultural groups.