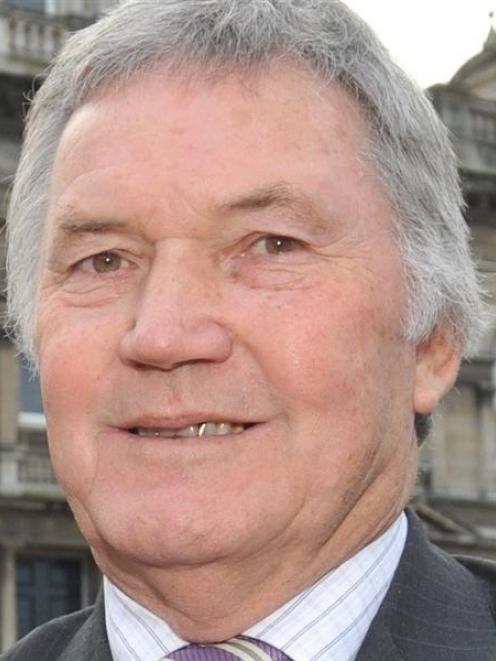 There were words of praise, but also of caution, as the Dunedin City Council yesterday locked in a 4% rates rise for the coming financial year.
Councillors at yesterday's full council meeting voted to adopt the 2013-14 annual plan, and the 4% rates rise, after months of discussion, debate and public consultation.
The changes would come into force on July 1, but prompted little further debate yesterday, as councillors instead praised chief executive Paul Orders and his staff for their efforts.
Finance, strategy and development committee chairman Cr Syd Brown said the increase included headroom within the budget.
That had allowed debt repayments to be accelerated, saving the council millions in interest payments, while keeping the rates increase within the goal of no more than 4%.
Without the debt repayments, the increase would have been closer to 2%, Cr Brown said.
''I think that's a sterling effort by the chief executive and his staff and I think the city's been well served,'' he said.
Confirmation of the budget meant a $400,000-a-year events attraction fund for Dunedin Venues Management Ltd, the company running Forsyth Barr Stadium, and other budget proposals were confirmed.
However, Cr Richard Thomson sounded a warning as yesterday's debate turned to the council companies' annual statements of intent, which were up for approval.
The statements outlined each company's intentions for the coming year, but included three-year financial forecasts, and Dunedin City Holdings Ltd's document prompted concern from Cr Thomson.
He worried the company might not be able to deliver forecast dividend payments to the council without selling assets or breaking a pledge not to borrow to fund payments.
The dividends, together with interest and subvention payments, totalled $15.7 million a year, and were a crucial part of council budgets.
However, DCHL's statement showed shareholder's funds were expected to decline from $13.1 million in 2013-14 to $8.5 million in 2015-16, while funds as a proportion of total assets dropped from 8.2% to 5.3%.
Operating surpluses of $1.58 million in 2014-15 and $2.3 million in 2015-16 were forecast, while dividend payments would total $4.29 million in each of those years, Cr Thomson said.
From the figures, it appeared the only way DCHL could meet its dividend payment forecasts would be by borrowing or selling assets, either of which would cause ''considerable concern'', Cr Thomson said.
''I think we have to have considerable caution around what the potential impact might be,'' he said.
DCHL board member Kathy Grant said the projected drops were ''clearly of concern'' and were being considered by the board. However, subsidiary companies could yet perform better than expected, she said.
The figures for 2014-15 and 2015-16 were only forecasts, she cautioned.
''At this stage, there's nothing to suggest that the diminution will impact on the payments DCHL has committed to make to the council,'' she said.
DCHL would also soon report to councillors on the results of a review of its subsidiary companies, she said.
Cr Jinty MacTavish said some ''fairly robust discussions'' could follow, given councillors wanted dividends to match forecasts ''as closely as possible''.
The debate came after a multimillion-dollar shortfall in DCHL dividends to the council was revealed in 2011, triggering a review of DCHL by Warren Larsen, a shake-up of directors and the yet-to-be-completed review of subsidiaries.
The Larsen report had also suggested asset sales might be needed to address council debt levels, and it was reported late last year DCHL's review would include scrutiny of company assets.
DCHL chairman Denham Shale, speaking earlier this month, said the review was due within the next two months.