A navigational beacon in Otago Harbour has been left on a lean after being clipped by Korean fishing vessel, Oyang 77, which was being piloted by Port Otago staff on Tuesday night.
The Oyang 77 was leaving its Leith St berth about 6pm with pilots on board, but in the process of turning around to head down the channel, clipped the beacon, Port Otago chief executive Geoff Plunket said.
"The vessel was slightly further across the channel than was ideal."
Oyang 77 owner, the Sajo Oyang Corporation, said in a statement a trainee pilot from Port Otago and a qualified pilot were on board at the time of the incident.
The trainee pilot, who provided navigation co-ordinates and speed while the vessel was in harbour, was directing the vessel.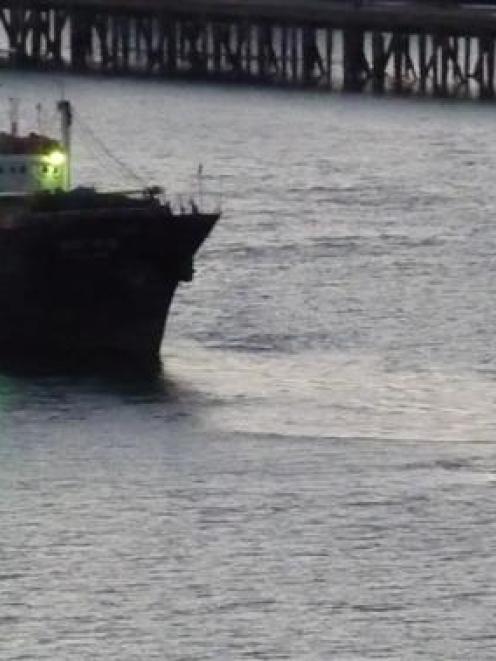 Mr Plunket said it was "totally inappropriate" to speak about what happened on the bridge of a vessel. A review had been done on the incident but it was "an internal matter".
"It is between the master and pilot."
The vessel would be responsible for reinstating the beacon to its proper condition. In the meantime, the navigation light had been removed.
"The cost of repair is claimable against the vessel."
The port had "no particular issues" or concerns regarding the incident, which was "very rare" for the port, Mr Plunket said.
Sajo Oyang Corporation said the Oyang 77 was delayed by about an hour while the vessel was checked for any damage.
"It is interesting that, given the unsubstantiated allegations against the Oyang vessels, that this particular incident should make it to the media when such `clippings' occur frequently around harbours in New Zealand."