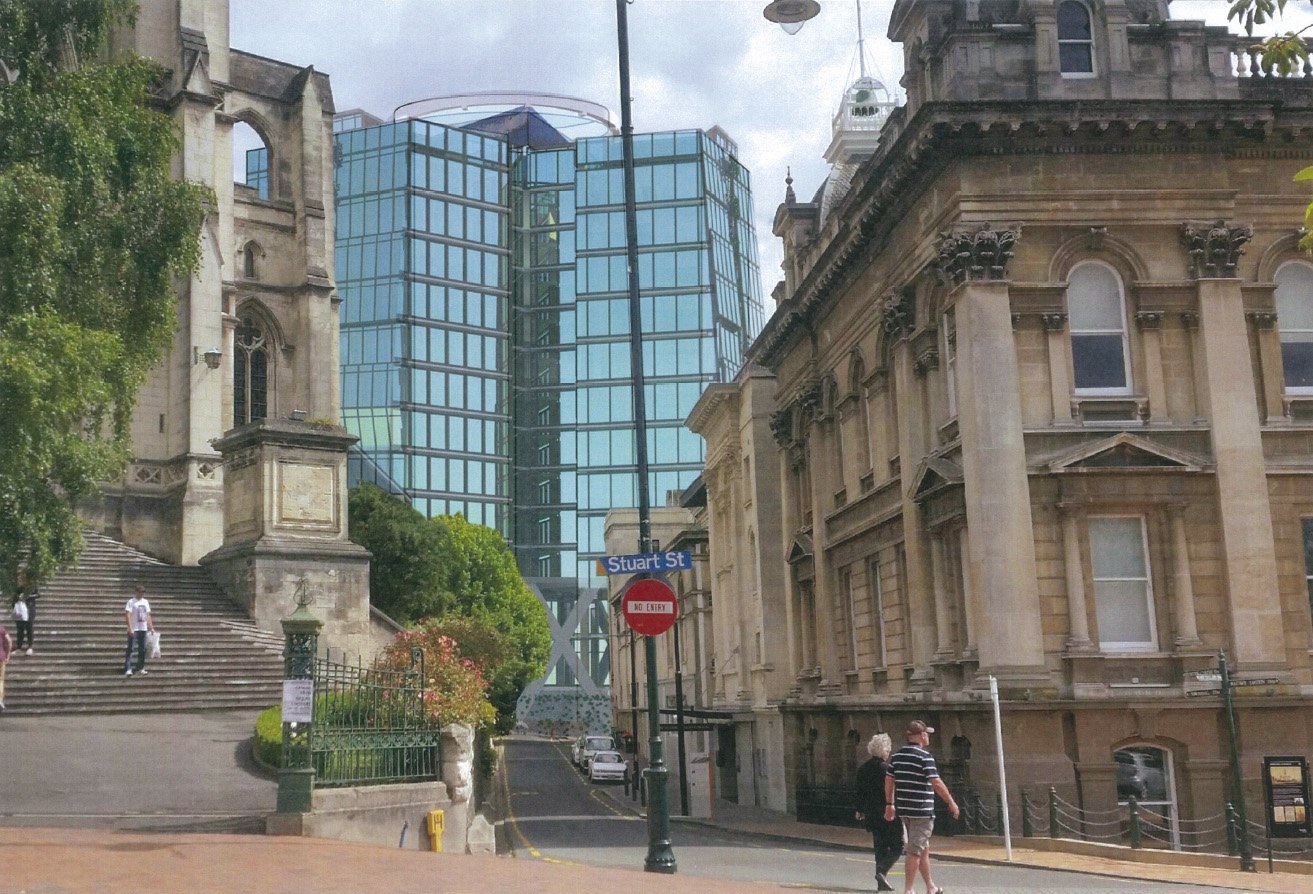 A lawyer acting for a rival hotel has challenged the developers pushing for a five-star hotel in Dunedin as the second day of a resource consent hearing began today.
The interjection from the public gallery came as panel chairman Andrew Noone told the hearing he wanted additional information detailing the economic benefits of the hotel development tabled as part of the hearing.
Phil Page, the lawyer acting for Tekapo businessman Anthony Tosswill, the man behind the hotel, said a report by Infometrics had been prepared, and would be provided.
Mr Noone said the report would be circulated to all parties and discussed on reserve days set down for August 17 and 18.
That prompted Lauren Semple, acting for Copthorne Hotels, which owns the nearby Kingsgate Hotel, to interject from the gallery.
She questioned why the public had not had the chance to consider the report earlier.
If they had, they might have made different decisions about whether or not they submitted on the hotel, and whether or not they supported it, depending on its contents, she said.
Mr Noone said it was a "good point" and the panel would seek external legal advice on the issue.
The hearing is continuing today with detailed questioning of the hotel's architect, Thom Craig.