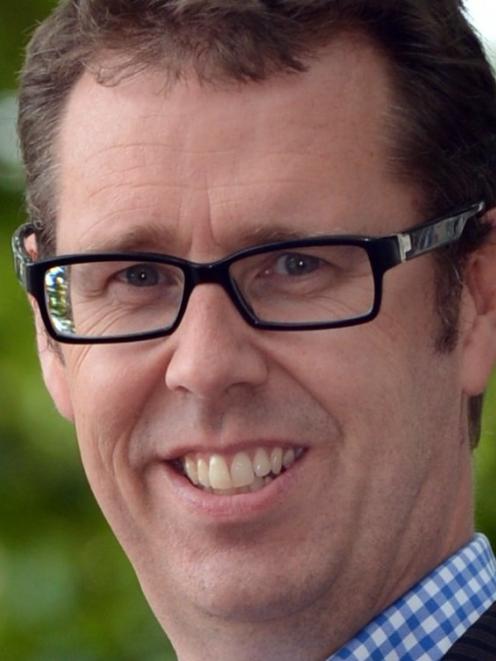 A multimillion-dollar cut to New Zealand Transport Agency funding for Dunedin roading projects is a ''bitter pill to swallow'', and could have implications for work programmes across the city, Dunedin City Council staff say.
Details of the expected drop in New Zealand Transport Agency funding for Dunedin roading projects were presented to councillors at Thursday's infrastructure services committee meeting.
The changes would set the NZTA subsidy at 59% initially, but it would drop to 52% during the next nine years, costing the council $6.66 million by 2024-25, council transportation operations group manager Gene Ollerenshaw said.
Initially, the change would be favourable and the council would be $1.192 million better off in the years to 2017-18. But thereafter, it was in for ''some very difficult times'', with ''losses'' totalling $7.846 million over the following seven years, he said.
''It is a bitter pill to swallow in the longer term,'' he said.
The initially favourable result for the council came from the NZTA's move to simplify subsidies offered to all councils.
The DCC currently receives a NZTA subsidy of between 56% and 66%, depending on the project, a council staff report says.
The higher rate applies to safety education programmes and transport network improvements, including road-widening work on Portobello Rd, it says.
The initial change to a new 59% subsidy as a flat rate would be favourable for the council where it had previously received a 56% subsidy, resulting in an increase in money from the NZTA in the years to 2017-18.
However, the NZTA subsidy is expected to drop each year - by no more than 1% per year - in a transition to the lower rate, meaning the council's transport budgets would eventually turn from black to red.
The council's first transport budget loss would be $252,000 in 2018-19, but the shortfall would grow each year thereafter, reaching $1.19 million in 2021-22 and $1.718 million the following year, the report showed.
The report warned activity management plans, service levels and work programmes could all be affected by the cuts.
''Sustainability of the transport network will be challenged with the reduced subsidy from NZTA,'' it warned.
NZTA Otago-Southland regional director Bruce Richards, addressing a council meeting last Thursday, said the changes aimed to address ''overs and unders'' within the existing system by making subsidies ''simpler and fairer''.
Most councils would end up receiving the same 52% rate, although the Chatham Islands and some North Island councils would receive more, he said.
''Overall, everyone should get a fairer deal,'' he said.
Cr Jinty MacTavish said the outcome was ''not good news'', but Cr Lee Vandervis went further, questioning whether councils set to receive a higher rate were linked to ''marginal seats'' in election year.
He also wondered whether the DCC could see its funding cut more quickly than expected, given the report said the transition would take place over ''no more than'' nine years.
Mr Richards said the cut to a 52% subsidy wouldn't happen in the first year, ''but it could happen sooner'' than nine years.
''We want to give you as much certainty and ease the pain as much as possible,'' he said.
The details presented to the committee were based on NZTA's initial decisions, but more work was needed before councils to receive higher subsidies were determined, the council staff report said.
However, council staff considered it ''unlikely'' the DCC would be among those to receive more.
Mr Ollerenshaw said changes to council budgets to match reduced NZTA funding would be considered as part of the 2015-16 budget process.
---
NZTA changes
• NZTA planning to set road funding subsidy at 59%, reducing to 52% by 2023-24.
• DCC budgets would initially benefit, but losses mount in later years.
• Figures based on NZTA's initial decisions; unlikely to change for DCC.
---
What it means for DCC transport budget
2015-16: +$734,000
2016-17: +$370,000
2017-18: +$88,000
2018-19: -$252,000
2019-20: -$562,000
2020-21: -$877,000
2021-22: -$1,190,000
2022-23: -$1,718,000
2023-24: -$1,718,000
2024-25: -$1,529,000
---