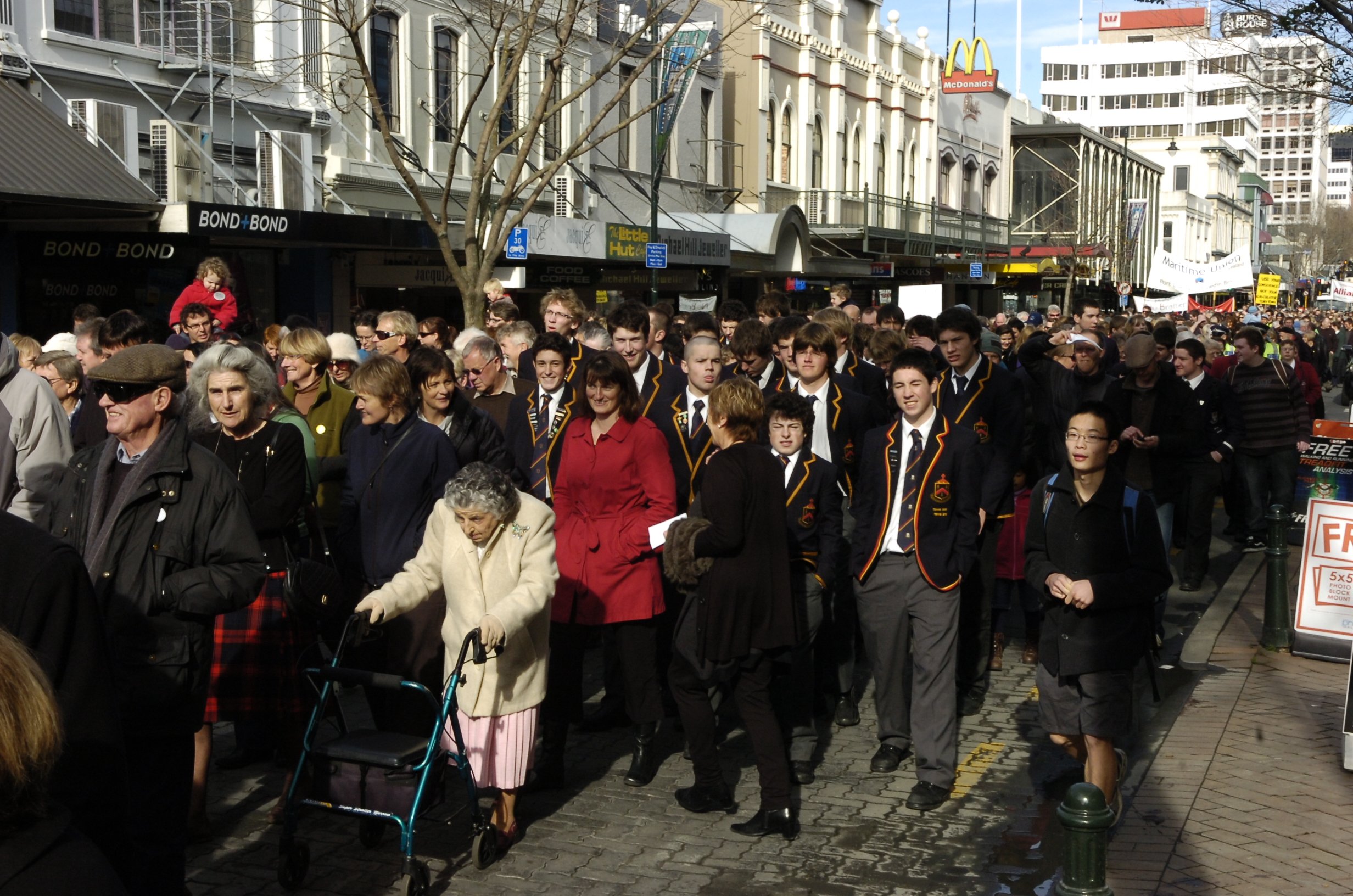 The loss of local decision-making about health services could lead to people marching in the streets, Dunedin list MP Michael Woodhouse has warned.
"The people of the South are going to have decisions made for them about their health services from Christchurch and Wellington," Mr Woodhouse said.
"That loss of autonomy is an extremely concerning development."
The Government announced yesterday 20 district health boards would be scrapped and replaced by a national entity and four regional branches.
Health Minister Andrew Little said the health system was not in good shape and having 20 "decision-making points" did not help.
The new structure would include boosted forms of local input, he said.
Mr Woodhouse doubted decision-makers in Christchurch and Wellington would be sympathetic to Otago's interests.
"We marched in the streets to maintain neurosurgery services.
"I expect we will need to dust off our placards."
Dunedin Mayor Aaron Hawkins said centralisation was unlikely to lead to a flexible and responsive system.
"It's very clear that this Government's default setting is removing the voice of communities from the decisions that most affect them," he said.
"We've seen it with polytechnics, it's the basis of the reform programme for water service delivery and resource management, and now we can add the public health system to that list."
Health commentator Dr Ian Powell, formerly the Association of Salaried Medical Specialists executive director, lamented the loss of district health boards.
"This will set back our health system years, if not decades," he said.
"It's going to make decision-making more distant and there's a greater chance, therefore, of getting it wrong."
Public voices and those of health professionals helped decision-making, he said.
Southern District Health Board elected member Dr John Chambers said local leadership would remain essential.
Elected board member Ilka Beekhuis expected significant efficiency gains to result from reform and said patient perspectives remained pivotal.
Bold reforms were needed, she said.