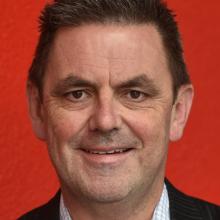 A survey by the Southern District Health Board of senior medical staff and the hours they work has riled specialists, who believe the process is expensive, unnecessary, and designed to cut costs and claw back existing work conditions.
Such is the sensitivity about the process that the SDHB sent an email to all senior medical officers — a copy of which was passed on to the Otago Daily Times — to tell them the newspaper had asked questions about the exercise.
The email set out in full ODT questions and SDHB responses.
"I appreciate a more general communications has not previously been sent on this," SDHB chief executive Chris Fleming and specialist services executive director Patrick Ng wrote.
"We have now been contacted by the ODT regarding this programme of work, so we did want to make sure you were aware of this, and advise you of the information we'll be sharing with the ODT.
"A consultant, Mick Prior, has been employed by the SDHB to carry out the work."
He had looked at several service areas to "better understand service size and staffing requirements", so the SDHB could balance resources more equitably across the organisation.
"This is a genuine challenge for us," the executives wrote.
"We are in a position where, when compared with similar-sized DHBs, we have a relatively low number of senior doctors as a proportion of the workforce ... yet proportionally we have one of the highest overall costs for this workforce of all DHBs."
The SDHB paid additional hours across all services which amounted to the equivalent of 31 senior medical officer salaries, Mr Fleming and Mr Ng said.
"We do need to address this balance in the interests of equity and ensuring we can appropriately support a range of services for the community.
"We recognise that this is a challenging and sensitive issue, that changes require negotiation, and that we need to ensure a robust process for this."
However, the union which represents senior doctors said the process had become "corrosive".
Association of Salaried Medical Specialists executive director Ian Powell said doctors were highly sceptical of the process, which they felt was purely a cost-cutting initiative.
"In some services there have been some arrangements, that are all above board, but there doesn't seem to be a lot of institutional memory about that.
"Our belief is that their intention is to try and claw back on that so that they don't have to pay more overall."
As part of the project Mr Prior had developed an app to record doctors' clinical and non-clinical work.
"People have found it very unhelpful and not fit for purpose," Dr Powell said.
An existing process called "job-sizing" already did the work Mr Prior had been engaged to complete.
"The people who are meant to do this exercise are specialists and service managers, because they have the best understanding of the job; you don't need external consultants to do it."
Mr Fleming said the ASMS had "resisted" the app being used as it had traditionally managed that information to support calculation of on-call payments.
"We are simply looking for transparency in how we negotiate appropriate outcomes ... ASMS's model for assessing job sizes and remuneration is not as robust as the process currently being undertaken."
Instances where SMOs were being overpaid or paid incorrect allowances needed to be corrected, Mr Fleming said.
"SMOs who are being correctly and fairly remunerated for the work they do have no need to fear."