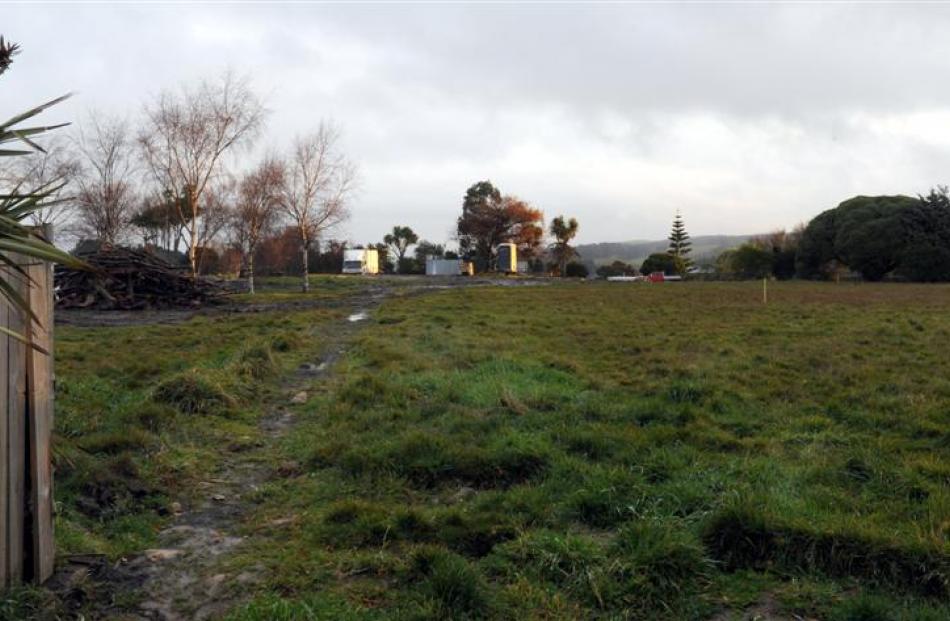 Waldronville School has been consigned to history, but the next generation of families in the area will call the site home. Timothy Brown reports.
The last remnants of Waldronville School's existence were removed by Fulton Hogan last year.
But the site on which the school sat is destined to become home to many more children.
Morclarke Developments Ltd bought the 2ha property, which also included the site of an early childhood centre, for $1.035 million last year and planned to develop the site into a 25-section subdivision, director Lloyd Morshuis told the Taieri Times.
The first house in the subdivision would be completed by mid-July and the second by the following month, he said.
They would be the only houses completed this year as the developers were waiting for building consents to be processed.
Mr Morshuis said the only thing missing from the subdivision was a name.
''If anyone's got any good ideas for it we are more than happy to hear them,'' he said.
It was hoped the subdivision would be completed in 2016.
While the school, which closed in 2010 because of a declining roll, was gone, the landscaping would be retained.
''We are going to try and keep the existing trees around the outside [of the site],'' he said.
''I don't particularly like cutting trees down unless I have to.''
Much of the rest of the school's materials were recycled by Fulton Hogan. Scrap metal was being reused and concrete crushed.
''There wasn't a huge amount that went to waste.''
The streets of the subdivision were named after aircraft and the name of the subdivision might follow suit but ''it's always nice if the locals like the name'', Mr Morshuis said.
The 50-year-old school closed in April 2010 after its roll fell to less than 20 pupils from about 70 at the turn of the century.