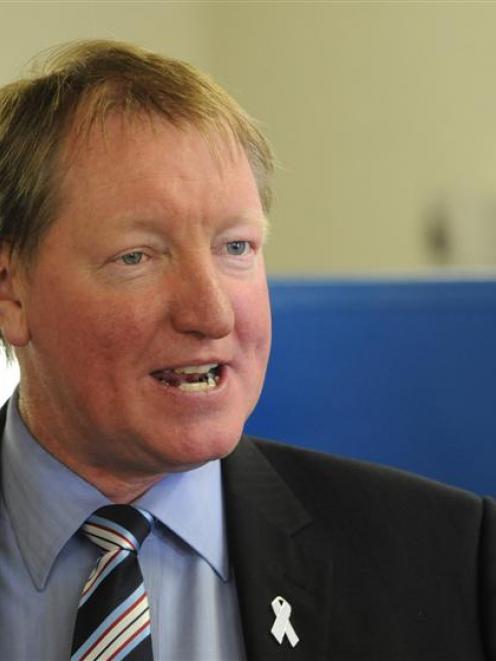 Solid Energy is defending its plans for Southland lignite after Parliament's environmental watchdog suggested it made no sense for taxpayers to spend billions of dollars subsidising even one lignite-to-diesel conversion plant.
In a report released this morning, Parliamentary Commissioner for the Environment Jan Wright urges Climate Change Issues Minister Nick Smith to amend the Emissions Trading Scheme (ETS) so large-scale lignite industries cannot get free carbon credits.
In Lignite and Climate Change: The high cost of low grade coal, Dr Wright says the ETS' rules for the allocation of free carbon credits, which she calls a "taxpayer subsidy", exposes the Government to potentially enormous financial risk.
New lignite developments such as those proposed for Southland may qualify for billions of dollars over the lifetime of just one lignite conversion plant, even though the net result would be the opposite of what the ETS sought to achieve.
New Zealand wanted to reduce annual greenhouse gas emissions to between 10% and 20% below 1990 levels by 2020.
Even with the ETS, emissions were on track to be 30% above the 1990 level by the deadline, Dr Wright said.
Building just one lignite-to-diesel conversion plant would increase the gap between the commitment and where the gas emissions were heading by 20%.
If, like Solid Energy, L&M Group also mined lignite for conversion and another plant was built, that gap would widen by 50%.
"New Zealand's lignite should remain in the ground, at least until subsidies for its large-scale exploitation are ruled out and mitigation options are proven sufficient and reliable," she says.
"We face a carbon-constrained future and one way or another we will be paying the price for our greenhouse gas emissions.
A decision to lock us into low-grade coal would make that a very high price indeed."
Solid Energy new energy general manager Brett Gamble said Dr Wright mistakenly assumed the company would look for free carbon credits as it tapped into a resource that was "exceptionally important" to New Zealand's wellbeing.
The state-owned company had factored the full cost of carbon into the life of its proposed diesel, briquette, and urea conversion plants.
Energy efficiency and greenhouse gas emissions would be among the criteria considered when deciding the preferred technologies.
It was investigating ways to reduce carbon emissions through commercial forestry, pest control for native forest regeneration, and carbon capture and underground storage options.
Mr Gamble pointed out the projects would deliver significant value and jobs: the urea plant alone would increase GDP by up to $377 million, based on the current world urea price of $US265 ($NZ348) a tonne.
Lignite's time was was fast approaching: he expected the international oil price to continue to rise from about $80 to more than $100 a barrel, and on towards $200.
Southland lignite "can be New Zealand's insurance policy".
"They can give us the breathing space we need as a country to move over the long term - as all countries will have to - from fossil fuels to an era of economically reliable and sustainable renewable fuels and in the short-term to survive oil, energy and commodity price shocks," he said.
Dr Wright noted carbon capture and storage was still a developing technology and there was no case for favouring carbon-intensive jobs in Southland, a region of low unemployment.
She also backed Dr Smith's proposal for a private-public task force to help develop clean green technology, and recommended Cabinet establish a "clean green task force" to explore growing the green economy, including considering the implications of the large-scale exploitation of lignite.