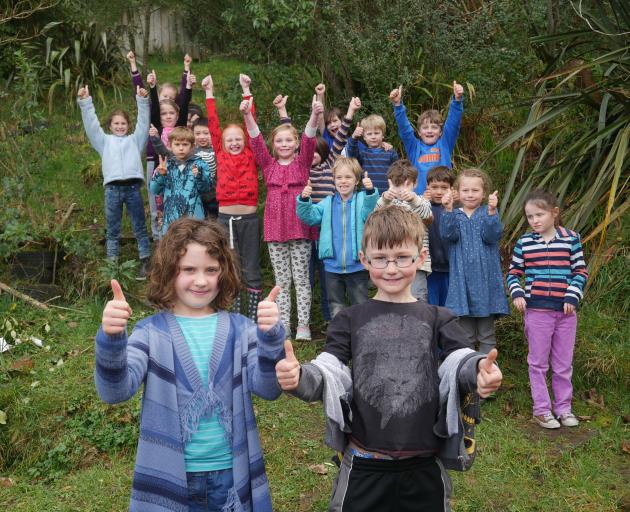 A St Leonards School class hoping to make over an outdoor area has been named a finalist in a nationwide outdoor classroom project.
Room two teacher Aimee Maxwell said her class of 23 pupils, aged between 6 and 8, entered the Treemendous School Makeover because it wanted to turn a hillside at the school into a space that the whole community could use and enjoy.
"They wanted to change it into a space where the community could use it ... kind of like the ecosanctuary.''
"The kids want to make it a space where they can play.''
Miss Maxwell said the project incorporated areas from the curriculum such as reading, writing, maths and science.
The class visited the Orokonui Ecosanctuary, measured the area and studied the best environment to grow grass in.
At the ecosanctuary, the children learnt about inviting the birds into a space, creating an environment that was safe for them and for the community to use.
"The kids really, really enjoyed that.''
The school was named a finalist last month and has to create a more detailed plan and budget to be in with a chance of winning one of four $10,000 grants.
That would include deciding on what plants they wanted to use, talking to community members about what they would like to see in the space and talking to staff at Orokonui Ecosanctuary about what would work best in the environment.
The children were "so excited'' when they found out they were finalists, Miss Maxwell said.
"I think the biggest thing was that the kids had been recognised and the judges had seen how passionate they were.
"All the ideas came from the kids.
"It's on their back door ... If they can make a change here, then what can they do when they put their minds to it?''
JESSICA.WILSON @thestar.co.nz