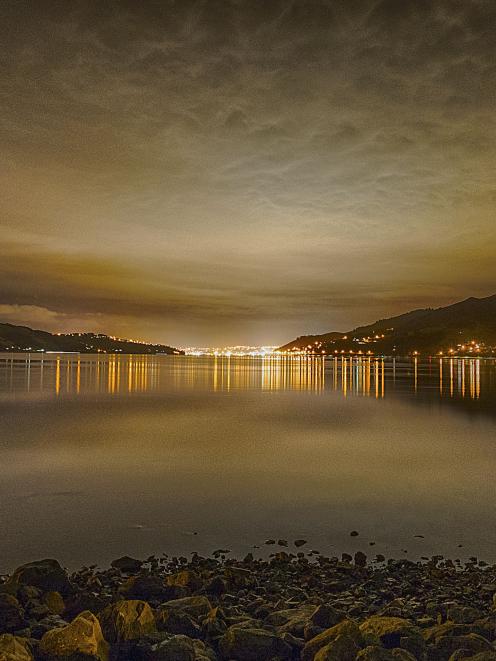 Dunedin's opportunity to become the world's first ''dark sky city'' could be lost if the replacement of the city's street lights is rushed.
Dr Ian Griffin, speaking as a citizen, not as Otago Museum director, was one of three submitters to talk about the issue at yesterday's long-term plan hearings.
He urged councillors to set up an ''expert panel'' before deciding on street lighting options.
''I've got fears that unless expert advice is taken, [including] advice from people who know something about astronomy, you risk destroying an enormous economic opportunity for Dunedin to become the world's first ever dark sky city,'' Dr Griffin said.
It was estimated Tekapo gained $10 million a year from night sky tourism and that was without much of the infrastructure Dunedin had.
He showed councillors an image taken from the International Space Station - which he acquired through his connections with Nasa where he used to work - to show the effects street lighting had on the night sky above Dunedin.
Apart from highlighting the problems caused by street lighting, the image also showed how dark it was off the coast of Dunedin, which was ''brilliant'' for astronomy.
A dome of light over Dunedin - which was visible in photos he had taken from Otago Peninsula - did not need to be there.
Asked by Cr Chris Staynes whether there was a standard for lighting which protected the night sky, Dr Griffin said the city could learn from the lighting used in Tekapo, but had the opportunity to do even ''better than that''.
What he was asking for would not necessarily involve the city spending more money. Instead, it was about spending money wisely.
Royal Astronomical Society of New Zealand council member Steve Butler and leader of its dark skies group spoke about the effects of different lighting technologies, saying the introduction of LED lights would increase light pollution, because they emitted a wider spectrum of colours. Increased light pollution affected not only views of the stars, but also natural ecosystems.
Cr Hilary Calvert asked if shielding lights, so the light did not leak, could help the situation.
In reply, Mr Butler said exposure to the type of light produced by LED lights also affected human health. It limiting the production of melatonin, which increased the risks of developing cancer.
Dunedin Dark Skies Group member Michael Broughton said Dunedin being the world's first dark sky city would be ''fantastic''.
If the city did it properly, the Milky Way, Magellanic Clouds and aurora would be ''clearly visible from all of Dunedin'', rather than just in areas further away from the city centre, Mr Broughton said.
Low-pressure sodium lights produced the least light pollution. LED lighting produced much higher amounts of blue spectrum light.
The type of LED lighting being proposed for Dunedin was three times more light polluting than the lights they would replace.
If the city was to go with LED lights, it should use filtered ones, which did not emit blue light.