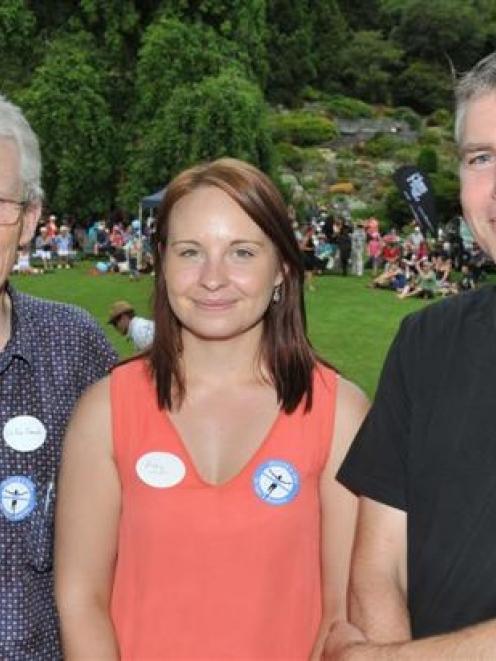 A University of Otago research scientist says clinical trials of a cure for type 1 diabetes could begin in Dunedin within the next two years.
Cell biologist, haematologist and project leader Dr Jim Faed, of the University of Otago, made the promise during the Lion's Lark in the Park event at Dunedin's Botanic Garden yesterday, which aimed to help raise some of the $2.46 million needed to run the trials.
Dr Faed said their research involved trials using stem cells taken from the bone marrow of people with type 1 diabetes, and using them to stimulate insulin production.
The cells appeared to be able to ''turn off'' the auto immune response that causes type 1 diabetes, he said.
''We see this as the low hanging fruit of research into a cure for type 1 diabetes because it has already been done once before.''
Trials had already been carried out on mice and humans. It just needed fine tuning, he said.
Much of the funds raised would go towards the Spinal Cord Society which will develop its stem cell production facilities in Dunedin, so that patients' own cells can be grown and tested in clinical trials.
''It's the only method that's attacking the cause of diabetes. Most of the other treatments are basically designed to manufacture insulin artificially.
''What we are looking for is a cure, not just support of people with the disease.
''This will be a sustained cure that doesn't require top ups.''
Spinal Cord Society research scientist Paul Turner, who has type 1 diabetes, said he had a vested interest in the results of the study, but believed the research was about New Zealanders taking responsibility for their health.
He said diabetes placed a huge burden, both on people's lives, and the health system.
Dr Turner believed the research might benefit people with many other auto immune diseases, such as multiple sclerosis, rheumatoid arthritis and Crohn's disease.
The Spinal Cord Society also plans to use this type of stem cell in novel treatments for spinal cord injuries.
The Lark in the Park family day was just one of many fundraising events being held with the aim of making a cure a reality, he said.