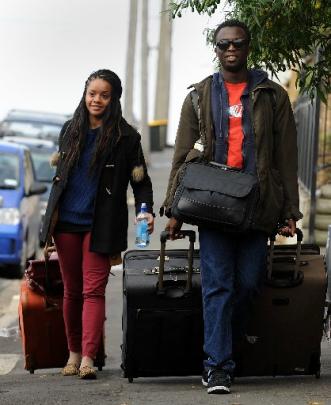 The northern suburbs of Dunedin are reawakening from their summer slumber as University of Otago and Otago Polytechnic students move back into the area to prepare for a new academic year.
Houses, flats and apartments are beginning to fill with occupants, before course approval starts later this week.
Pictured are international students Celeste Peters (21), of Melbourne, and Tobi Obafemi, of the United States, lug suitcases outside their Forth St flat; Carla Hodgkinson (20), of Dunedin, carries some drawers in Castle St; while Graeme Bartlett helps daughter Emily Bartlett (17), both of Dunedin, move a bed into a property on Leith St North, yesterday.
The tertiary institutions are preparing to welcome more than 20,000 new and returning students.
A lively social calender has also been organised for the mass annual return of the scarfies, with Orientation events at the university and the polytechnic, and several headline acts lined up to perform at Forsyth Barr Stadium next week.