You have to keep a pretty close eye on Harry Finch these days.
The 4-year-old from Abbotsford has become extremely mobile since he had major spinal surgery at the St Louis Children's Hospital, in the United States, last year.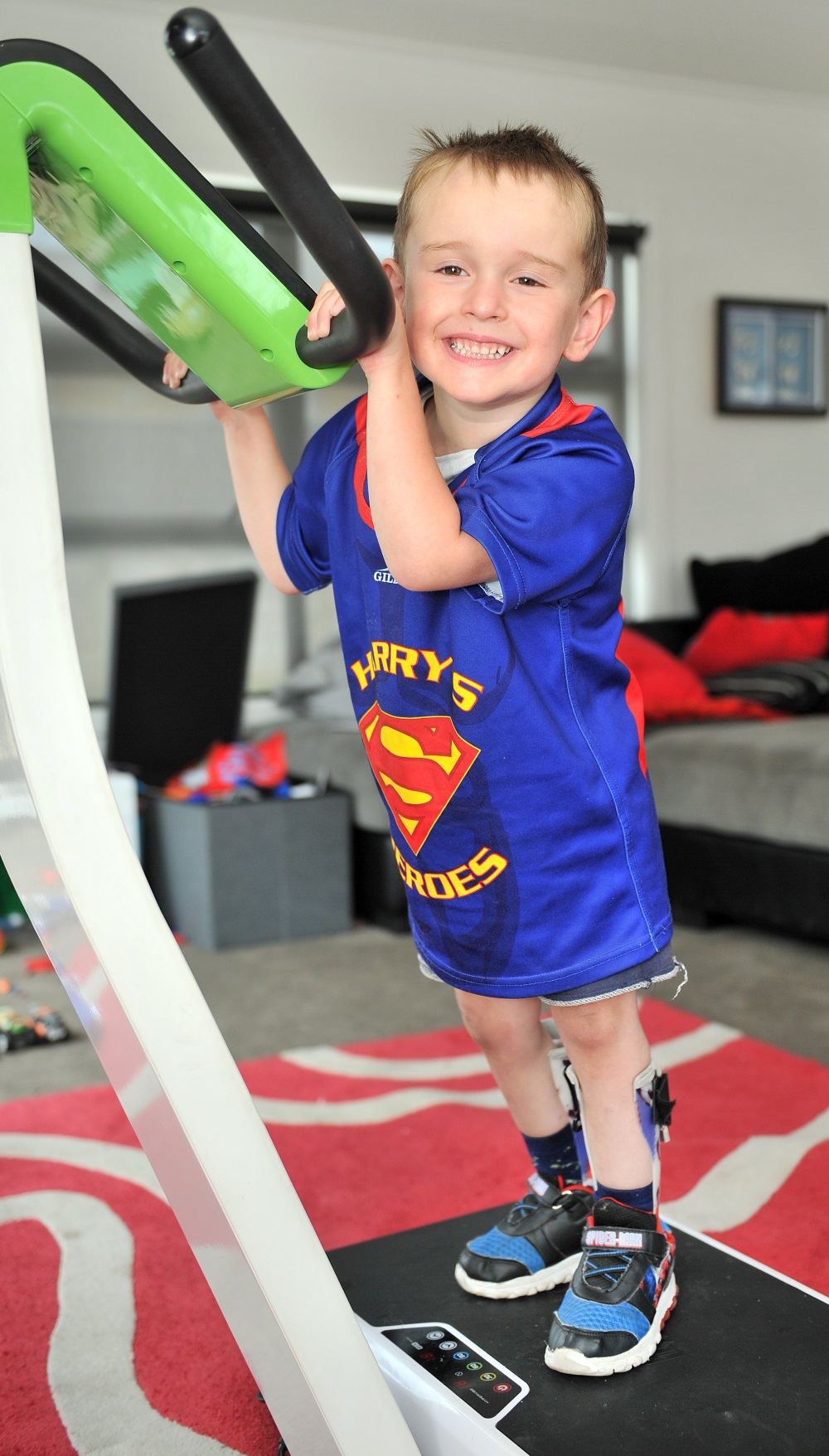 Harry was born with spastic diplegia cerebral palsy, which meant the muscles in his legs were always contracted, making learning to walk impossible for him.
Since having the surgery to release the muscle tension in his legs, he has started walking on his own using a frame.
"He's getting up on to furniture now. He's climbing everywhere," his mum, Bex Finch, said.
"And he gets into things he's not supposed to. He's becoming more and more independent. You have to keep an eye on him."
Harry and his family went to Wellington last weekend to visit surgeon Tae Park who was having a clinic for all of his New Zealand patients.
He was pleased with Harry's progress.
"Dr Park has given us short exercises, especially around his Achilles, to relax them.
"Every morning he wants us to do these special exercises and then get him to stand on his vibration plate which helps strengthen his Achilles and increase circulation."
During the Wellington visit, the Finch family met about 20 other children in New Zealand who had had the same surgery.
"Some of them, you wouldn't know ... they were all doing really well."
Mrs Finch said it had boosted her hopes that Harry would also be able to walk without the frame one day.
In the meantime, a major milestone looms for him and his twin brother, Ollie.
They will start school at Abbotsford School in July, and Harry is very excited about it.
She said it was a motivating factor in him learning to dress himself and get himself into the walking frame so he could use it as an everyday tool - not just as a physio tool.