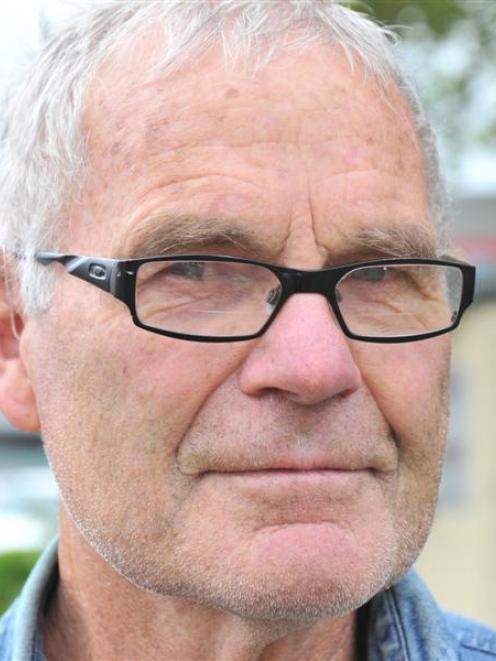 The art community has welcomed a decision to remove a picnic table placed on top of a Mosgiel art sculpture.
Mosgiel Taieri Community Board members agreed last week to remove the table and reinstate missing pieces of the sculpture, on the corner of Gordon and Factory Rds.
Otago Sculpture Trust member Peter Nicholls said it was brilliant news.
''I was hoping that might happen,'' Mr Nicholls said.
''I'm really pleased.''
Mosgiel resident Jan Thomson, who raised concerns about the sculpture in the Taieri Times in April, was glad to hear of the decision.
''I'm glad they're going to remove [the table] and put the sculpture back to how it was,'' Mrs Thomson said.
The Beech Leaf Steeping Stones sculpture, by German-born artist Siegfried Koglmeier, was installed in 1996.
Its leaf-shaped concrete paving stones were designed to reference a nearby beech tree.
Mr Nicholls and Mrs Thomson said grass had crept over the concrete leaves and the site needed to be better maintained.
''They could do more but I wouldn't hold my breath,'' Mrs Thomson said, adding a plaque about the artwork should also be reinstated.
Mr Nicholls also wants a rubbish bin, planter and sign - which are in front of the artwork - relocated.
Dunedin needed an inventory of every public artwork when it was made, he said.
''It should be someone's job to do the maintenance and ongoing care.''
Chairman Bill Feather told a board meeting last week that two concrete leaves had been removed when the table was recently put on a concrete slab.
The table was among items built for the board by the Taieri Blokes Shed group and installed by the Taieri Lions Club, at a total cost to the board of $5000.
Board member Maurice Prendergast said the seat should be removed.
''I thought we agreed to take that bloody awful seat out of there.''
Member Blackie Catlow said although 90% of residents were unaware there was a sculpture there, installing a table was a mistake.
The board now wants feedback on where the seat should be relocated.
Member Sarah Nitis said the community could contact the board with ideas on suitable placement within the district for the table.
''Table - looking for a good home,'' she said.